Hello,
 I want to integrate my woo commerce store with Visma e-accounting, I want to fetch create order record on my woo commerce store into my Visma accounting software. I am facing issue set up action while  mapping field. its show error:
Failed to create a customerinvoicedraft in Visma eAccounting
The app returned "ed84ff7b-f686-4258-a503-510d08b460b0".
I have attached my set up action list.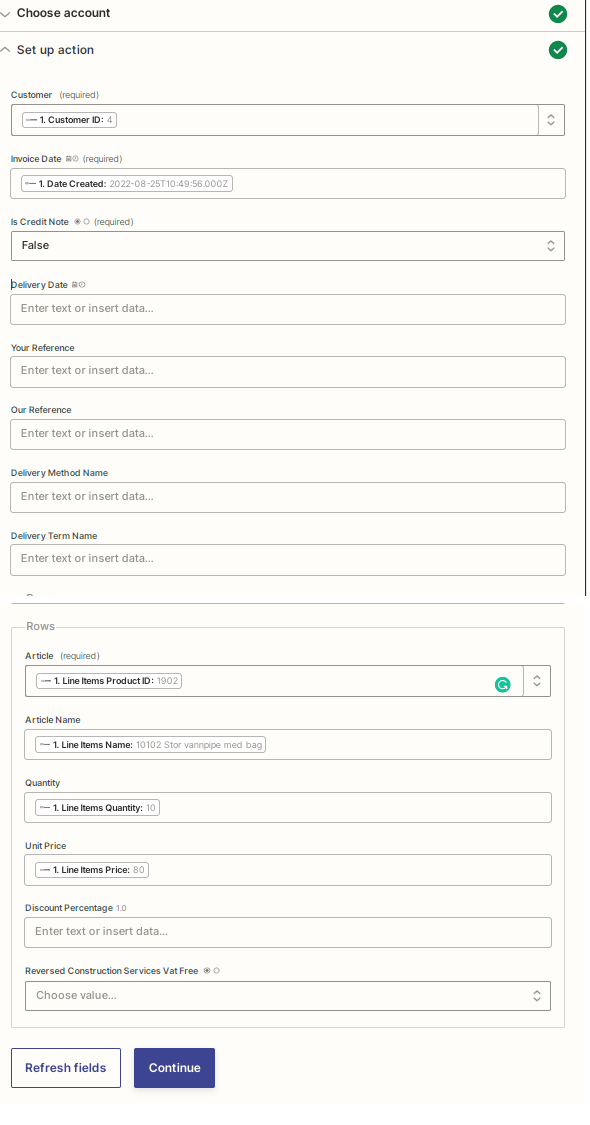 please guide me how can i remove this error & create successful zap.