Hello,
I want to create a zap that has multiple attachments, but I need to upload them in Affinity.
I set the triggers as New Email Matching Search in Gmail: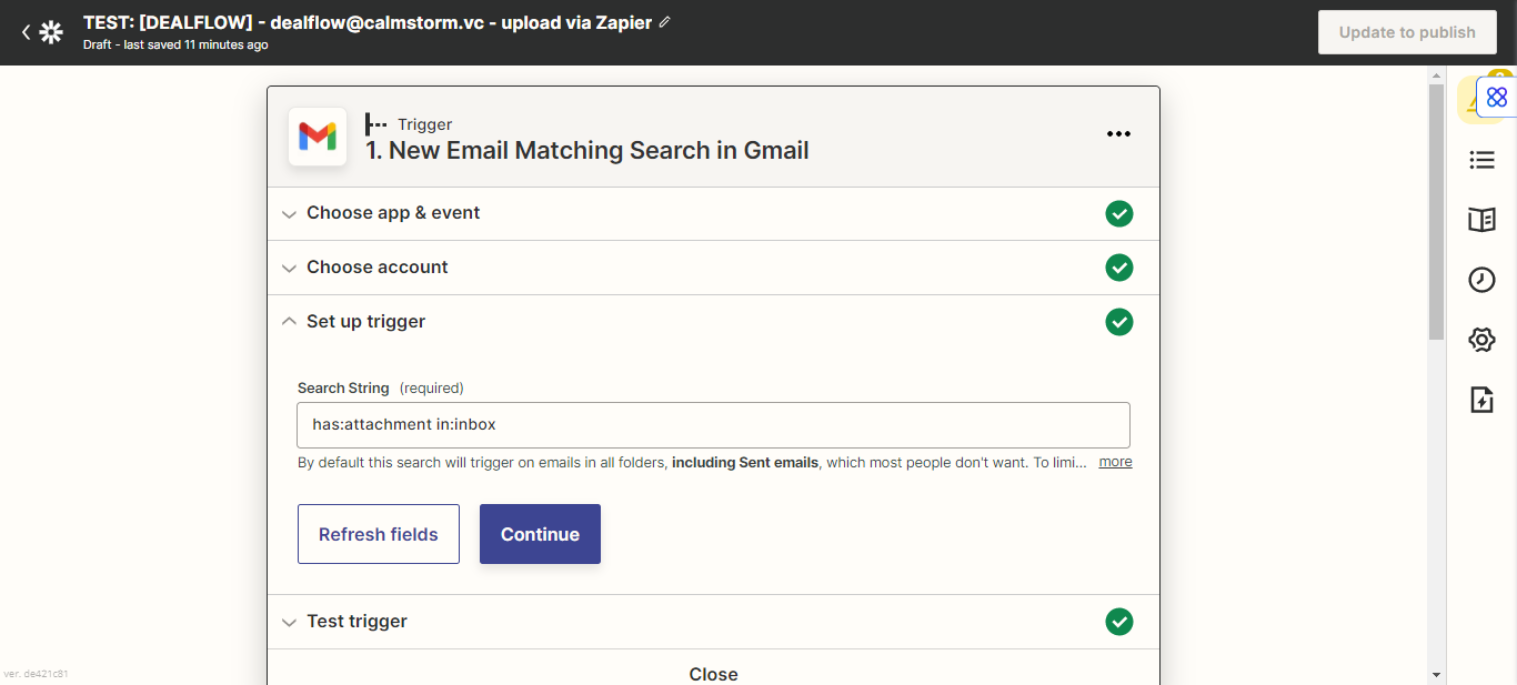 But I am failing in finding all attachments, only shows one.
Additionally, I would like to receive some hints on how to upload in Affinity. I can upload files that have a URL, but the ones that come in the email, they are usually pdf and excel files.
Thank you!