I have an Asana Project that has multiple tasks under different sections.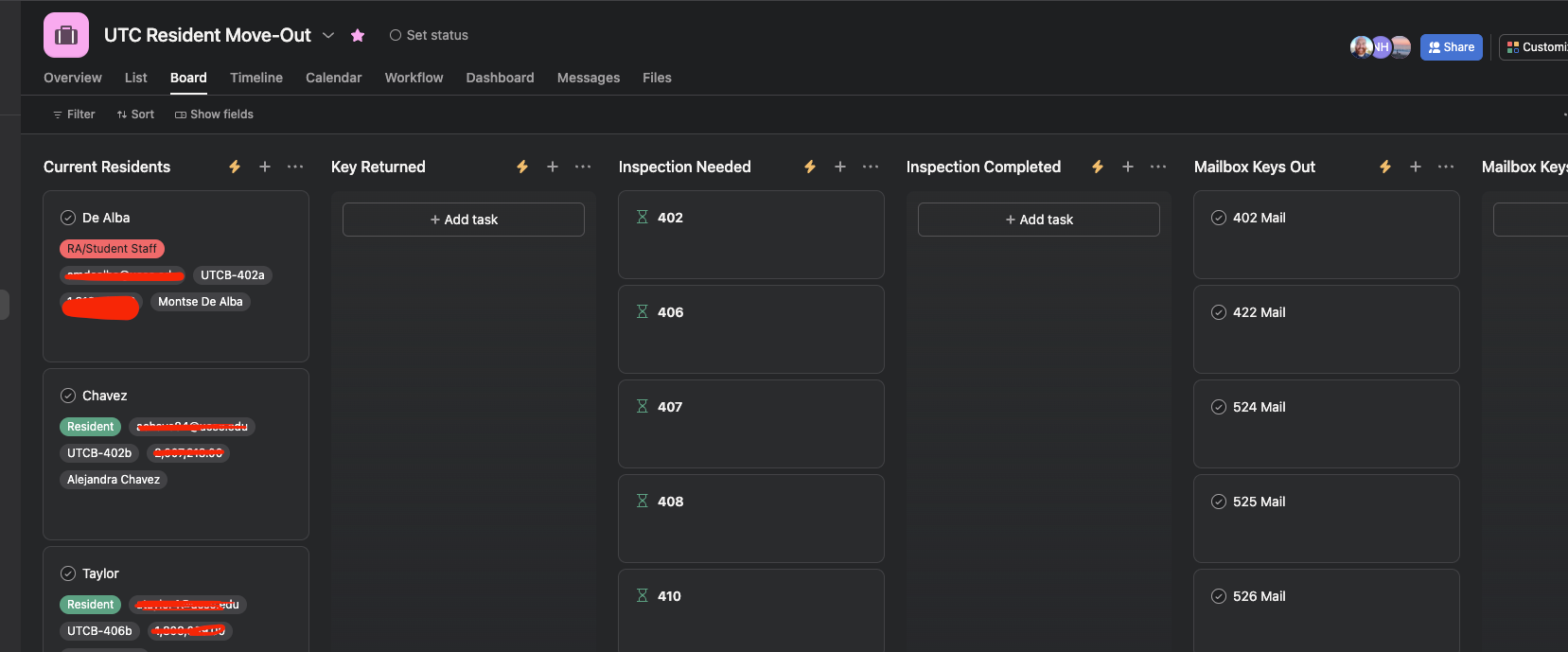 I set up my zapier as normal (after having connected my Asana account to my Zapier account).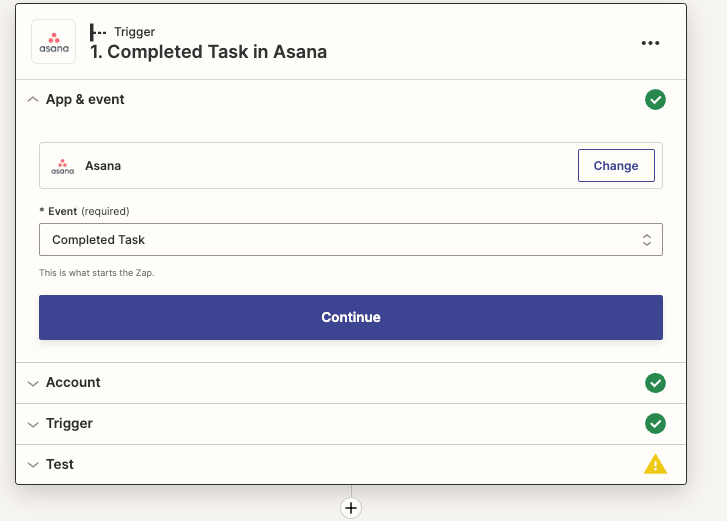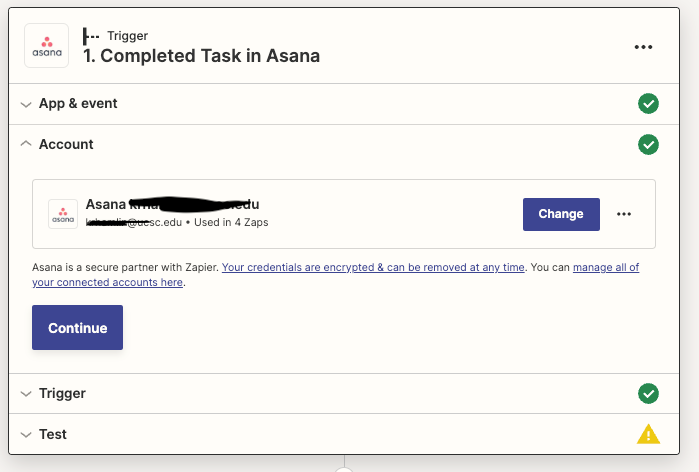 No matter what I do, I cannot get the zapier to find the tasks in the asana. I will add more tasks, I will mark tasks as complete, I will modify tasks - but still nothing. 
How do I get Zapier to "see" the tasks in my sections of my project?