Hello Zapier Community,
I am quite new to Zapier and have been trying to integrate chatGPT with FreshDesk to automate responses. My idea is to have freshdesk tickets as trigger so that chatGPT can respond to the content of the ticket, like a mail-parser/mail-repsonder. 
I have been trying to get chatGPT to respond to the contents of a ticket, but to my surprise I could find "ticket-content" as a data-option but only the "ticket-subject". Does anybody know why this is or how I can fix this? 
FreshDesk ticket data: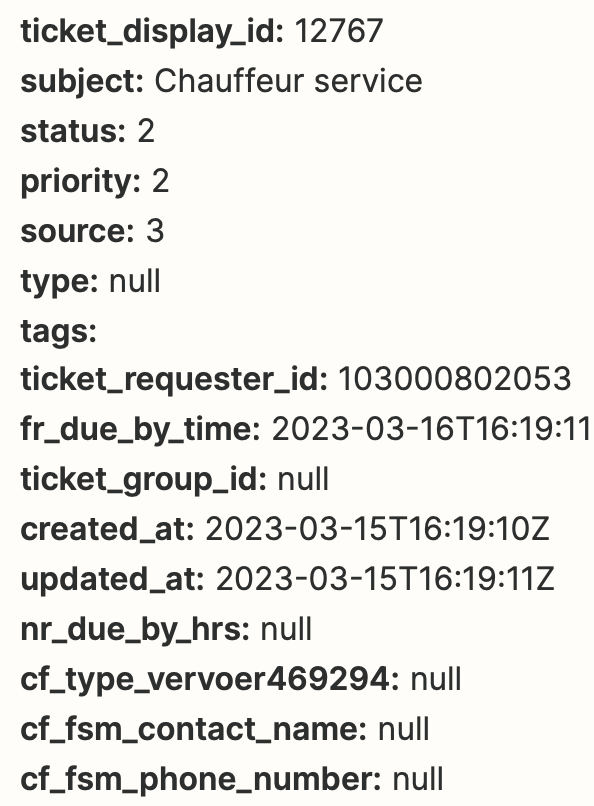 ChatGPT data (user_message):