Moderator Note: Split from this topic: 
Hi Warren!
Can I confirm that I've understood the issue? In the update event step, when you use the dropdown list for the Event, there's nothing there? There's nothing in the area that the arrow is pointing to in this screenshot?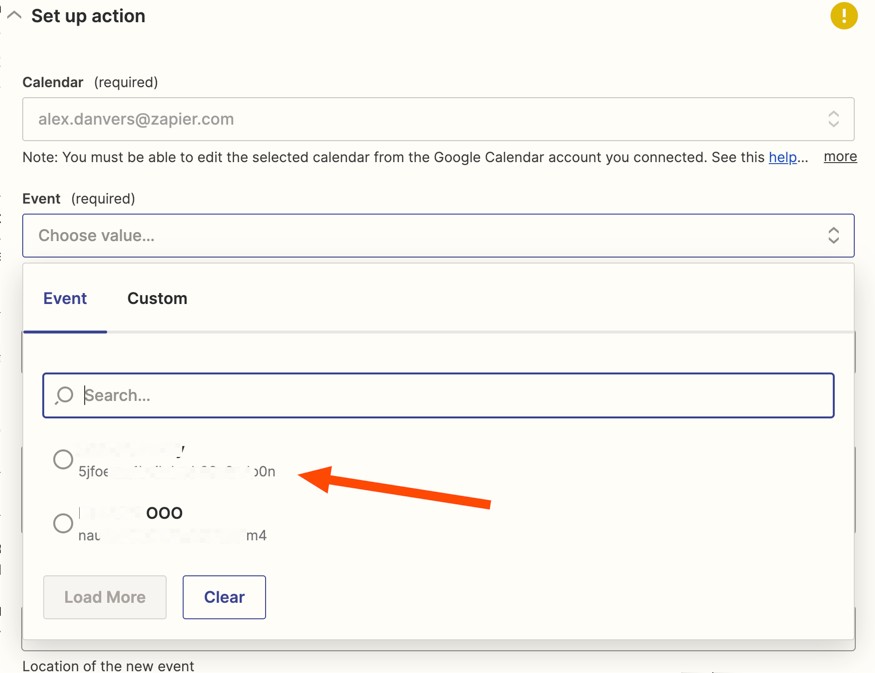 If that's the case, then you're right that it's because the event needs to have been recently created for the Zap editor to pick it up. 
Another way that you can choose a specific event for the Zap is to use the ID of the event in the 'Custom' tab in the dropdown menu. To find the event ID, clicking edit on the event in your calendar, when the edit tab opens the ID is in the url. It's the string that starts after https://calendar.google.com/calendar/r/eventedit/

In this example, the Event ID is the text that starts 'MmZu'. When you're copying the ID from the url, make sure that you only include the string of letters and numbers, stop if you hit any punctuation, so the ID in the example above ends with 'jb20'
When you have the ID, put it in the Event field by clicking on Custom then pasting the value in the box.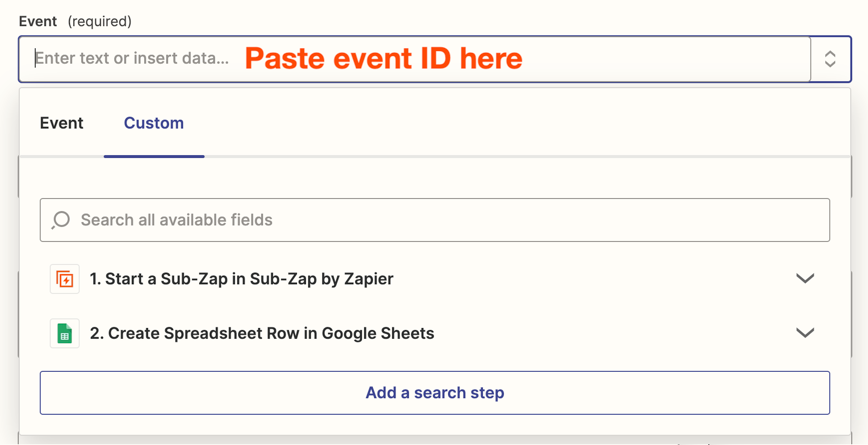 Would that work for you, @AlanV?
Hello!
I'm having the exact same problem and this solution is not working. Could you help me out, please?
Thanks!