When using a Twitter Mention trigger and posting it to Discord, what we see is a bare URL text in Discord. It doesn't unfurl or show a preview. (this is the Zapier bot, I've obviously customised it with the name and icon).

If I take the same URL and enter it on its own in a message, it shows the preview / unfurls.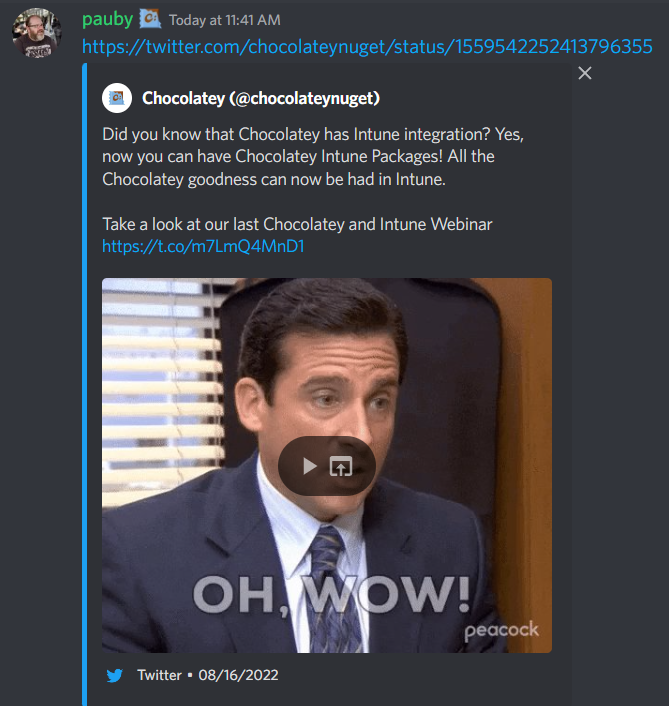 The Zap 'Message Text' looks like this:
Any suggestions on this? Is there something else I should be adding here? Is it a permission thing for the bot?