Hello,
I want to be able to put one of my columns "Equipment List" into a Quotation maker using a zap to pull the values from a new row of sheets and put the data onto one document template.
The block has no problem identifying the field from the google docs and sees the column when selecting a trigger but when I have to map the columns to their respective fields on the docs, some don't show up. 
What would you guys suggest I do to troubleshoot?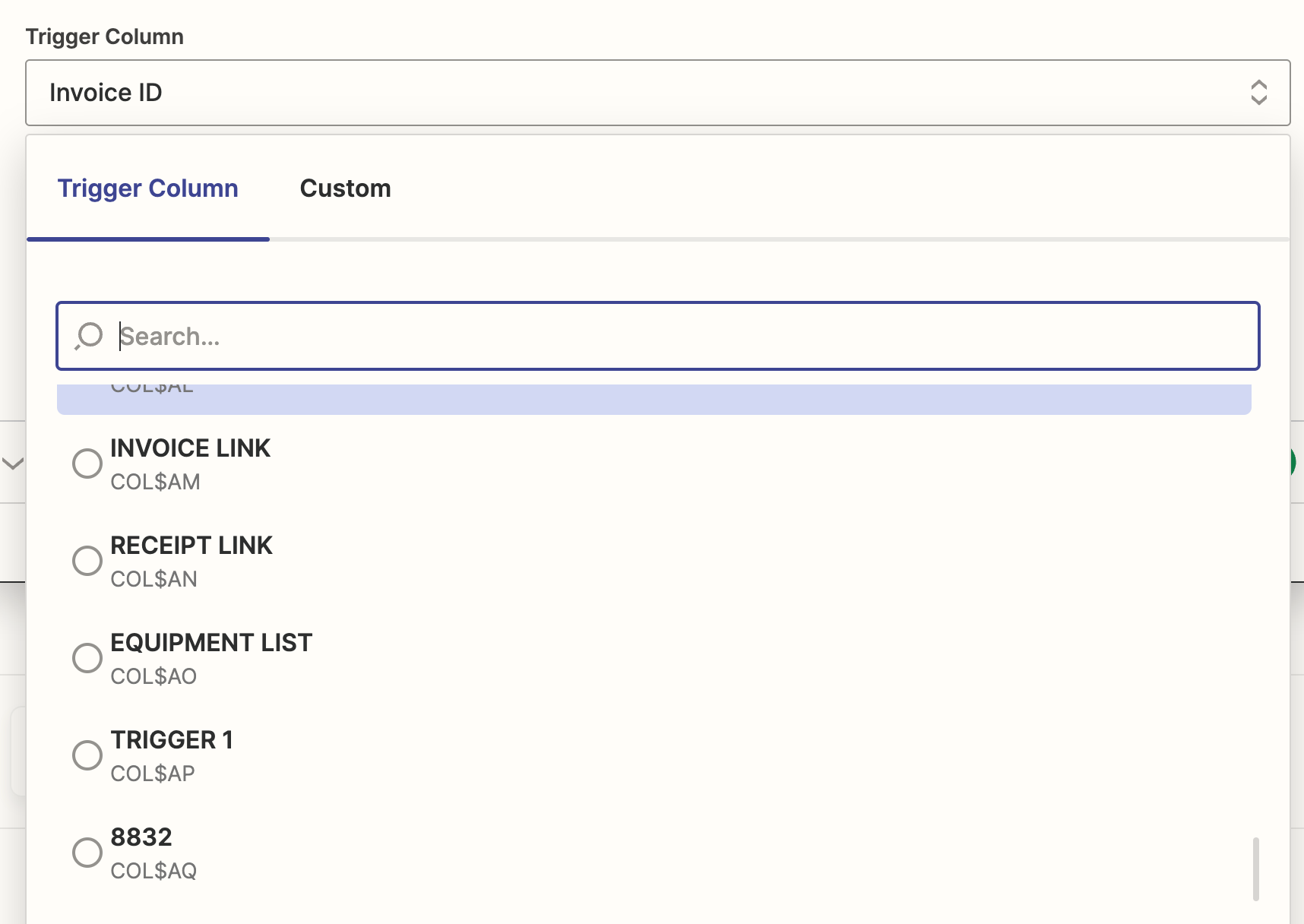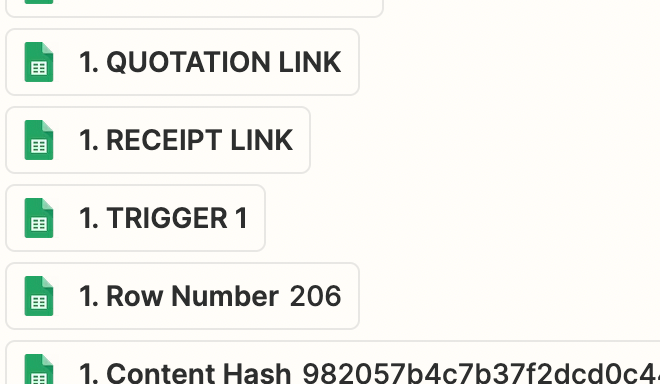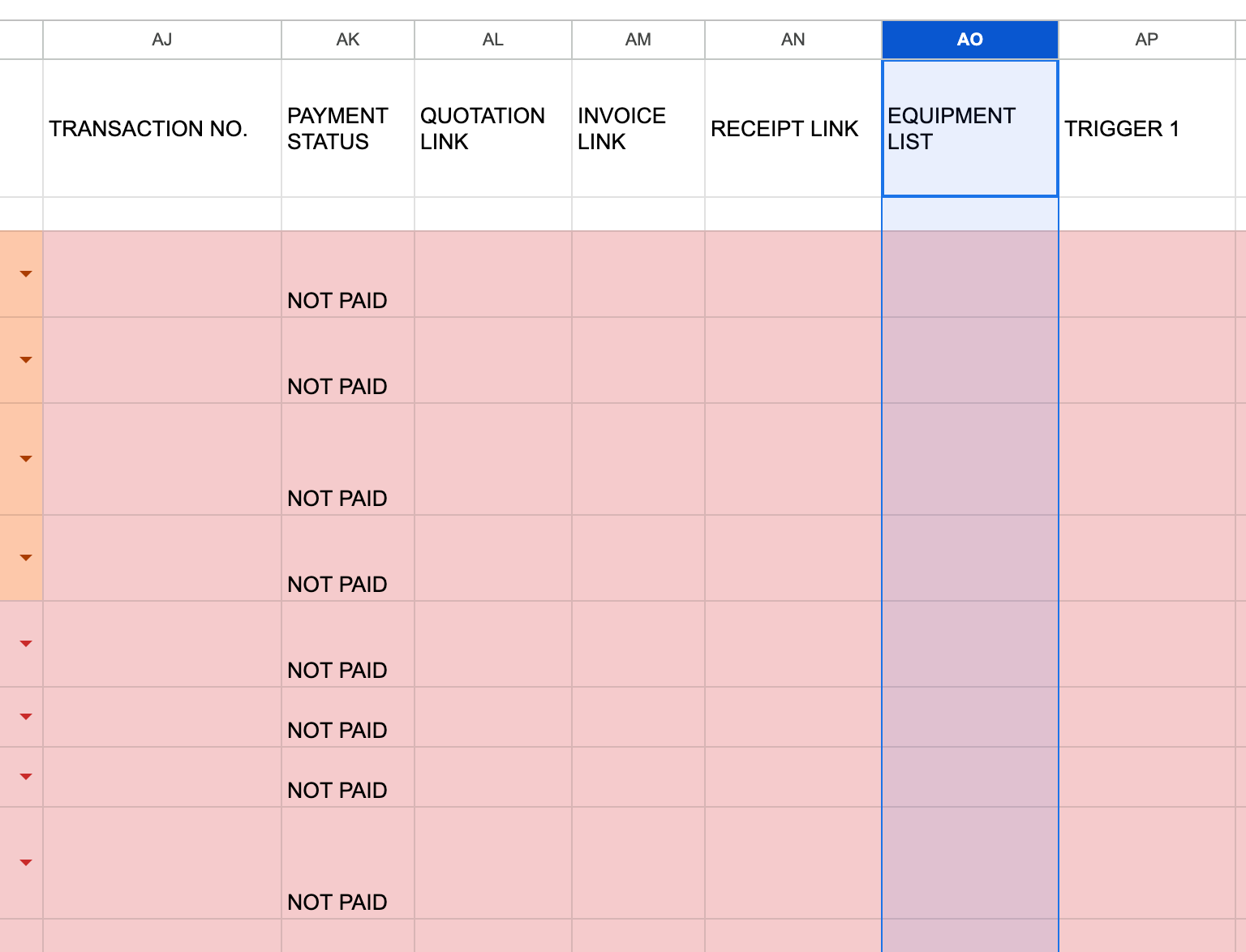 Would appreciate any help or better solutions and will answer any questions for additional info, thanks