Hi there, I am trying to connect all my colleagues' DocuSign accounts to Zapier so that when envelopes are completed they can be uploaded to AirTable. I have the Zap set up with my account and was able to add one of my colleagues. Now when I am looking to add the third colleague and hit the "+ Add connection" button it adds a second connection to the account of my colleague that is already linked. Has this happened to anyone before?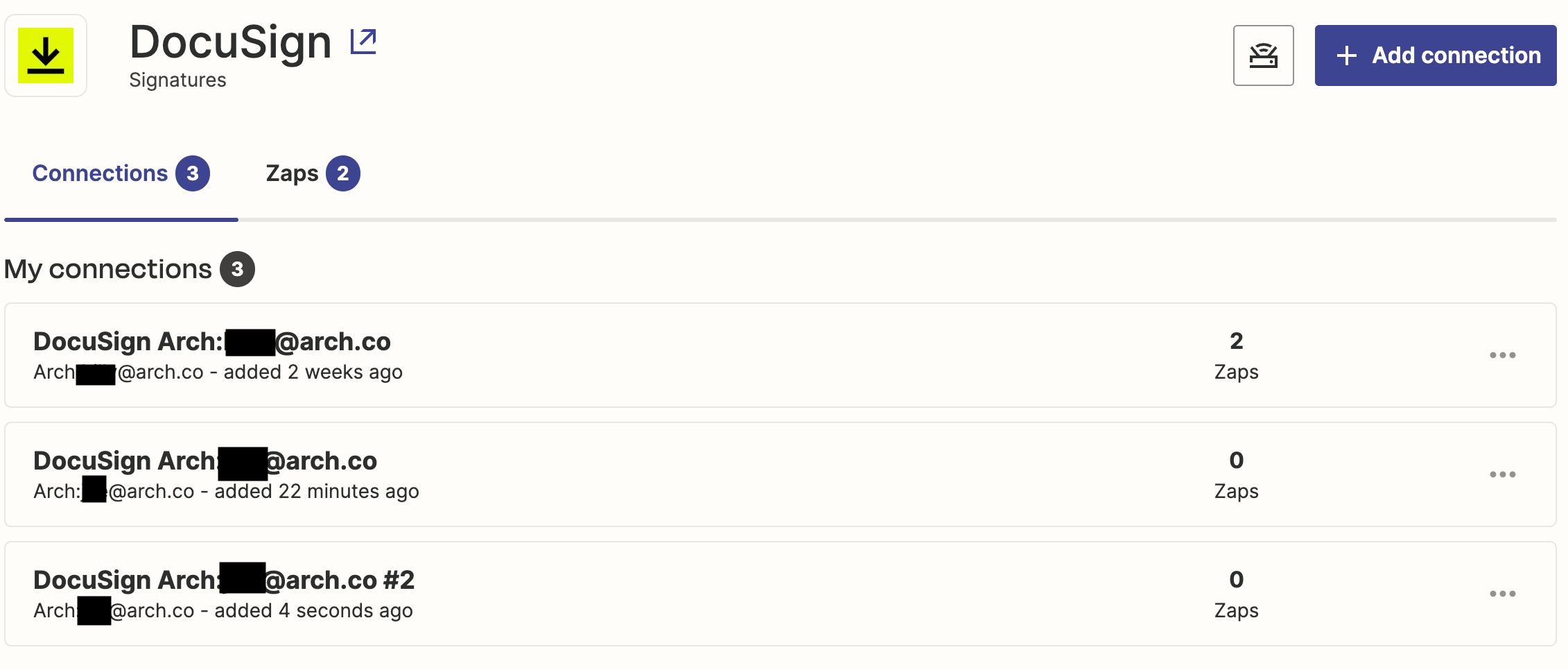 First connection is my account 
Second connection is my colleagues account 
Third connection is the duplicate of my colleagues account that I want to be my Third colleagues account.
Best answer by Troy Tessalone 19 September 2023, 18:15
View original