This post has been edited by a moderator to remove personal information. Please remember that this is a public forum and to remove any sensitive information prior to posting.
Hello,
Just wondering if I could get some advice. I've created a Zap with the purpose of tracking the time people on our team spend on individual tasks. The data is pulled from Monday.com when someone edits the time_tracking variable and a new row is added to a data sheet in Zoho analytics. The issue I'm having is that there will be duplicates of time made instead of updating the already existing time. I have tried to use "update row" instead, but it updates the entire column to all be the same task with the same time and just multiple version of it. 
I've attached screenshots for reference, any help would be appreciated. I'm new to automation.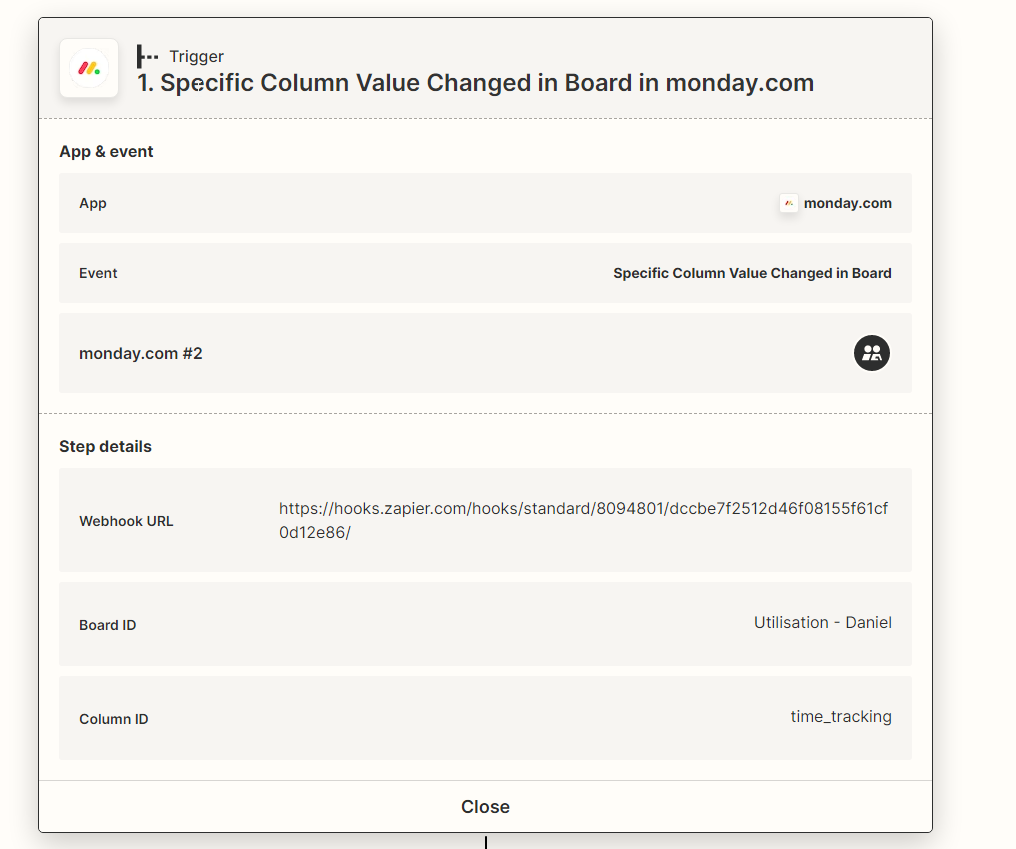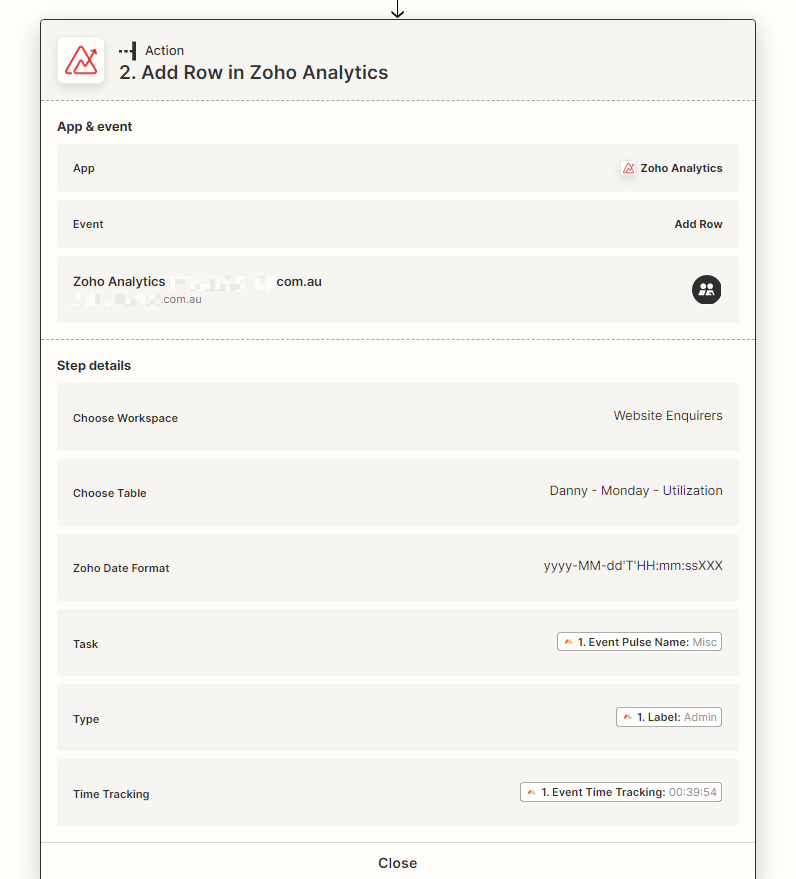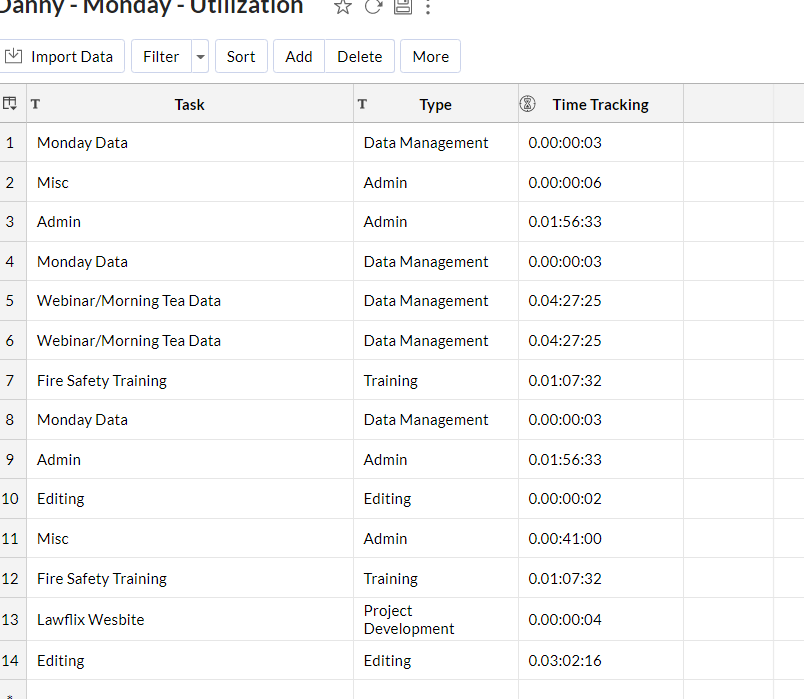 So in this example you can see it's created Webinar/Morning Tea Data twice and I'm not sure why. Does anyone have any ideas on how I could work around this?