Hi,
We do integration between ActiveCampagin(AC) and SuperOffce(SO).
All works fine from SO → AC but when we turn the arrow SO ← AC,
then SO is giving error code 504.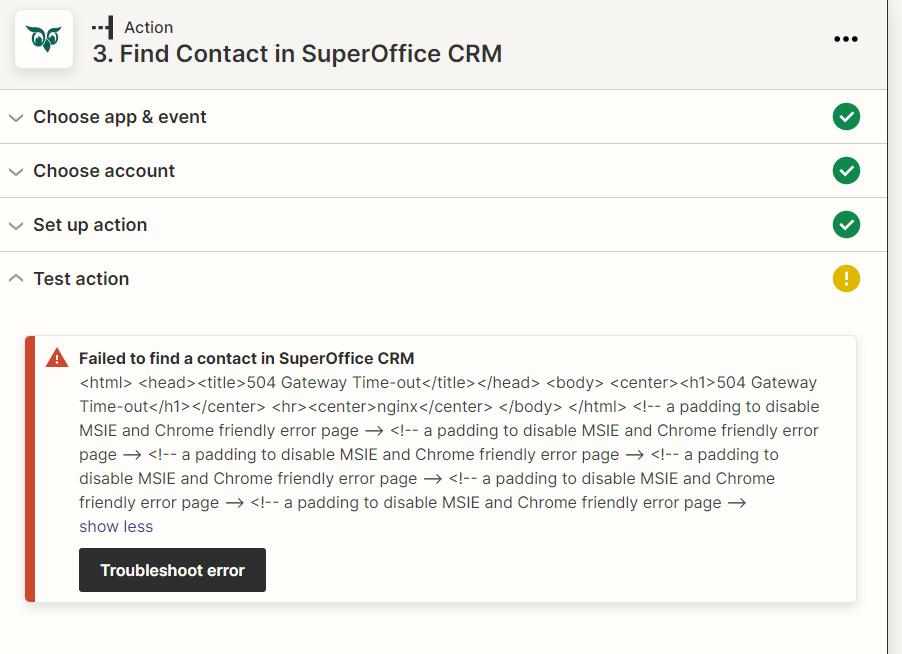 Have tried different Search Criteria. It's the same when we try to create/update a contact/company into SO.
Bonus info:
SuperOffice does disconnect from Zapier a lot during a day.
Hope you can help.
Best regards.