Hi All,
I need some help. 
My Quickbooks Integration was working for several months. Now I am experiencing "Required field "Amount" (line_amount) is missing." and I have NO IDEA how to fix it.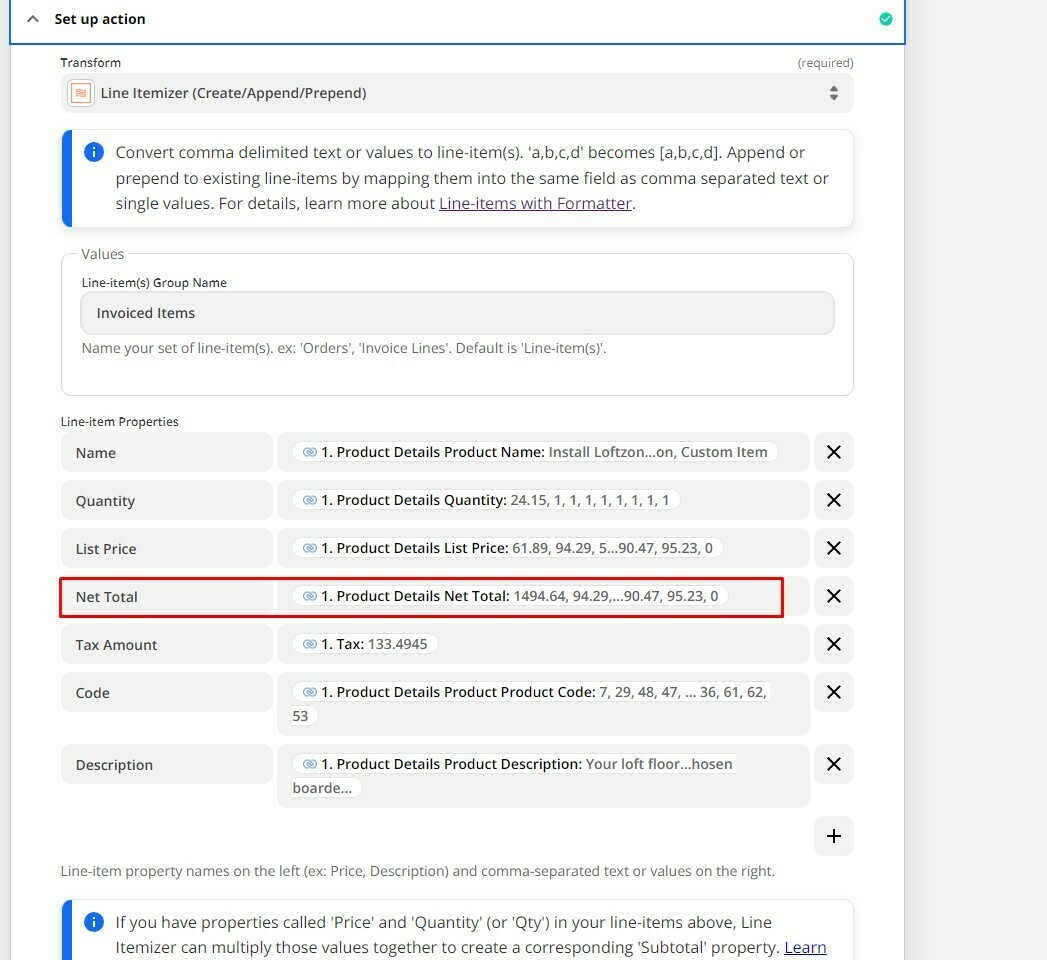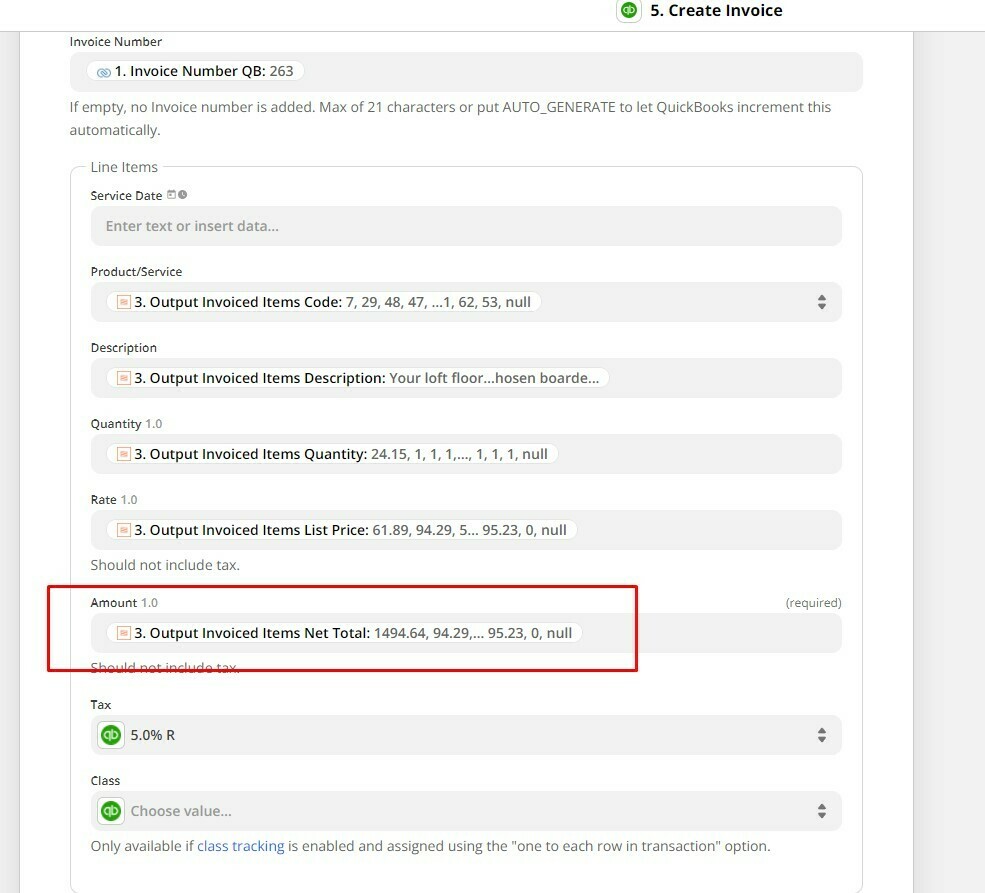 Now it shows this error: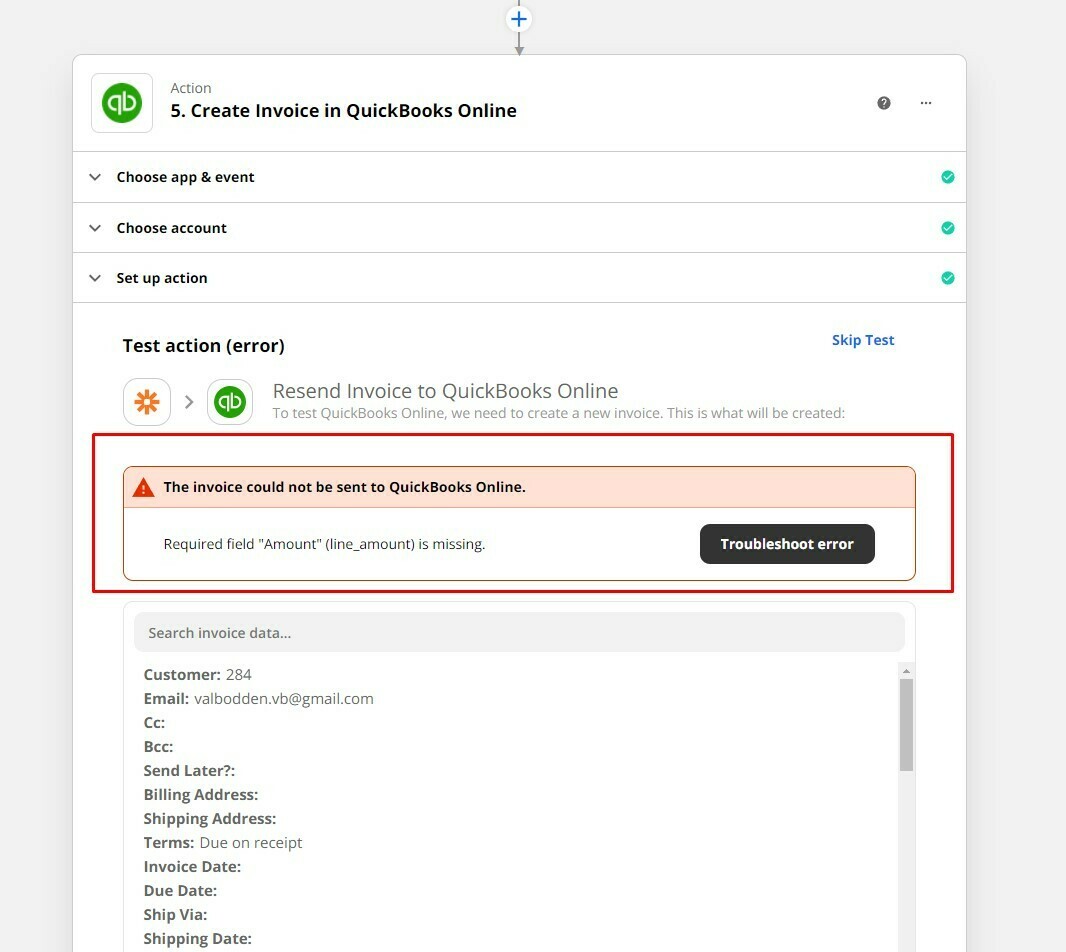 Everything was working fine and now its not. I have tested various options and nothing works.
Anyone has any idea - maybe there has been an update to Zapier?