I'm trying to make a google form that gives a role in discord to the one who filled the form.
But I have an error at the time of "set up action" where I am told :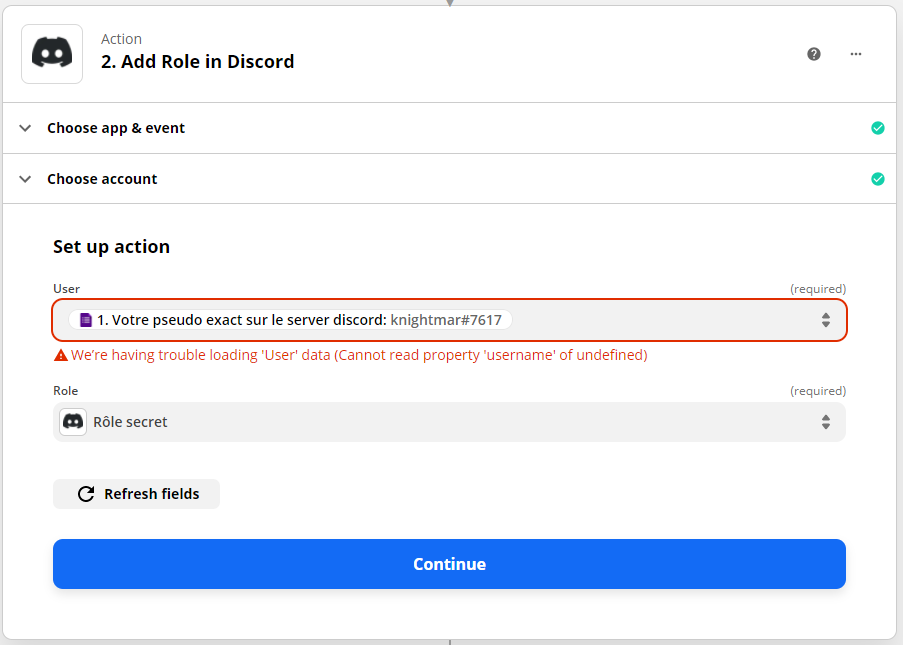 I answered in the form my discord tag because I saw at a time on the forum that there were bugs otherwise but it does not work better, I always have the same error.
If someone knows how to solve this problem .... don't hesitate.