When I execute my zap Zapier is returning the following error, 'Failed to create an upload file in Google Drive The app returned "403 - Forbidden".' I believe it has something to do with my PDF link being a private URL with an AUTH key and not a public one?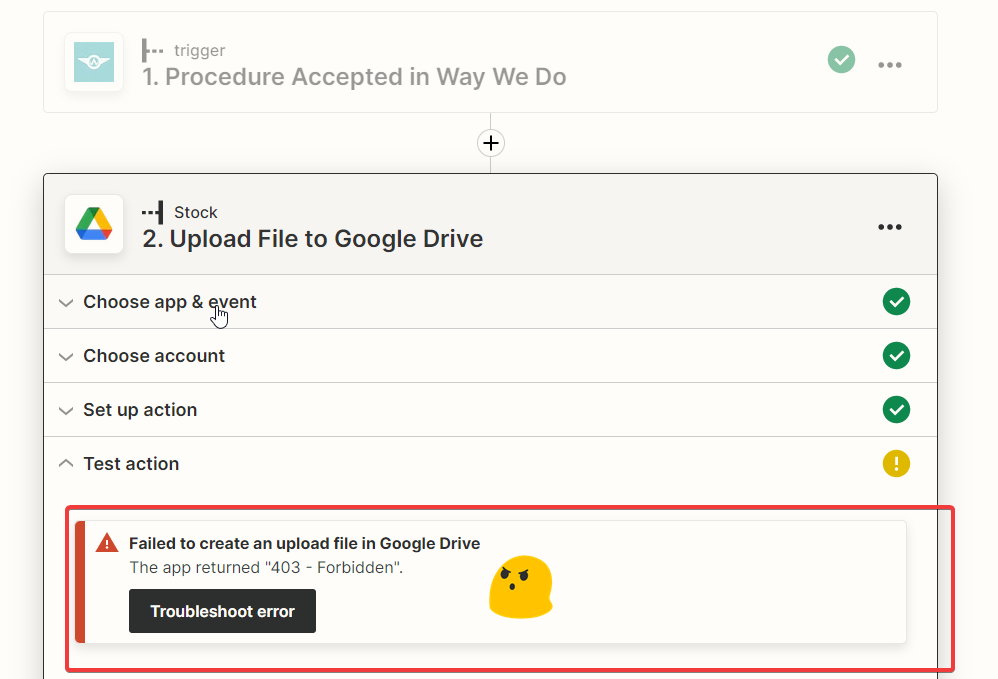 Is there another way to upload an accepted WayWeDo card? The WayWeDo API only returns a downloadable pdf through a private URL.
If anyone could provide any help or input that would be phenomenal, thank you!!