Hi,
I've just created a Zap with a OneNote New note in Section trigger,
I've chosen the right section (which is not a grouped section) and created a new note inside it.
But even after waiting 15 minutes (even 1 hour to be honest), I still can't see my note appearing inside the test section of my zap configuration (see screenshot bellow)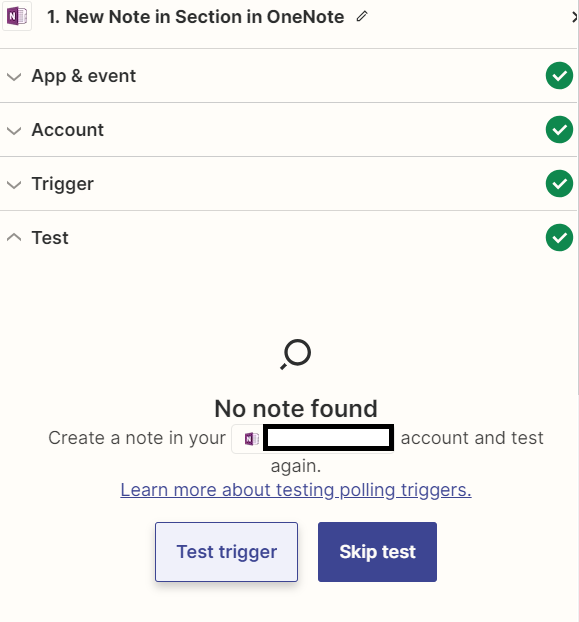 My OneNote is correctly synchronized, and the zap Account section is correctly link to the right OneNote account.
Do you have an idea of the issue ? Maybe the schedule frequency is more than 15 minutes despite what we can read in the documentation ? Or something else ?
Appreciate your help
Thank you,