I am trying to connect my Jotform to Xero to create an invoice. We've set up the item code etc in Xero and linked this through the to Zapier form. When it comes to the Quantity I want to connect the number of attendees input on the form, to then calculate the amount on the Xero invoice. But I can see the filed code in Xero.
Jotform …

Zapier connection - doesn't show this field name….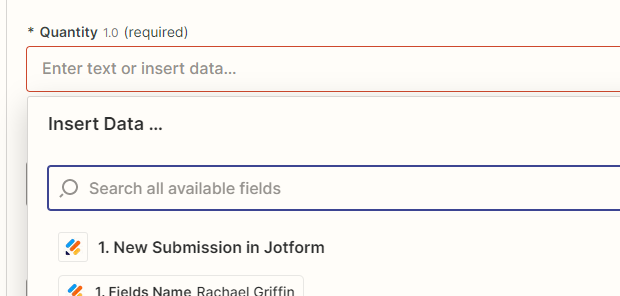 What am I getting wrong here? I am taking it the quantity amount will then multiple by the item code set up in Xero - which will then publish the invoice.
Best answer by Learning MATTERS 17 March 2023, 05:32
View original