So, I've been having problems with the Google Ads Offline Conversions integration.  When I submit my test data (which I know to be correct, as it miraculously worked once and never again) I am getting a messaage that Openresty has timed out: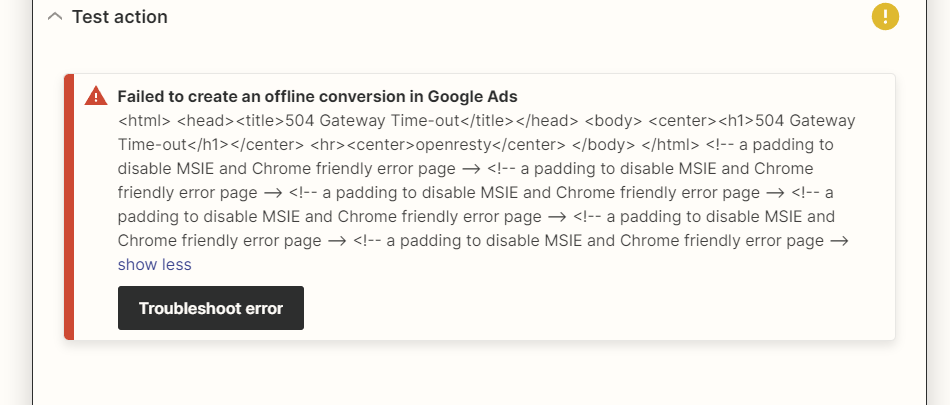 The data I'm passing across is good data - the integratino did work once after repeated attempts to test that step… this is the data…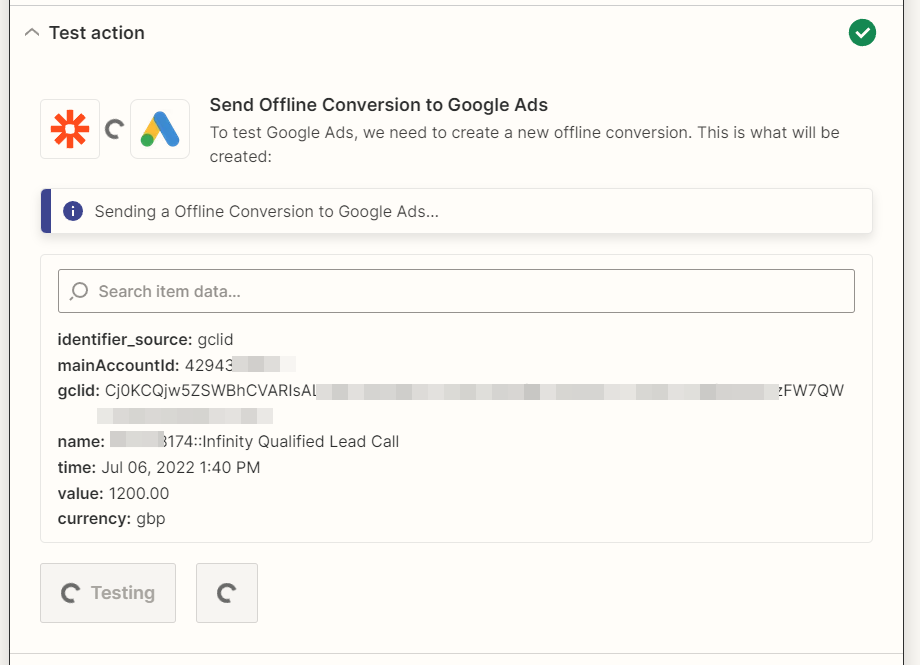 Is this a known problem? I can't see any issues on the Zapier status page that might cause this? I've messaged support and am awaiting a response...
Any help GREATLY appreciated.
Thanks, Ross.