Hello zappers,

I'm having an issue with email formatting. It seems to be restricting the email to 68-70 characters per line… but only for the receiver. The formatting in the Sent box looks normal.

Sent box (show it ought to look):

Inbox of recipient (I don't want it to look this way):


Here is what it looks like in Zapier: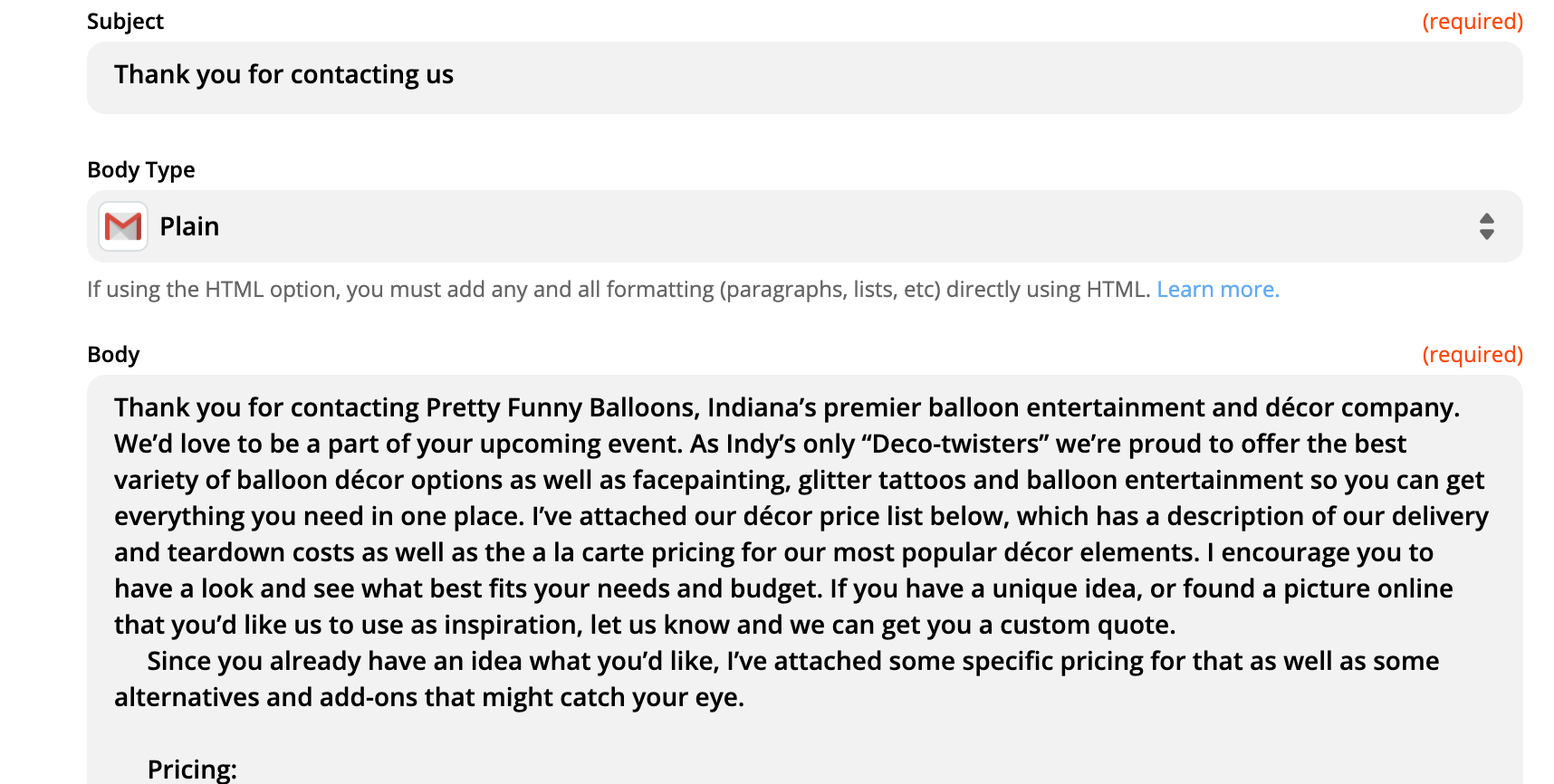 What is going on and how can I fix it? Thanks!​