Hello,
I would like to link WPForm to Mailchimp via Zapier 
I have created a form on WPForms with a field called Location. Originally this was a drop down field with abbreviations of Australian states e.g. (NSW, VIC...) and also an International option.
Through Zapier I made multiple zaps with the filter feature for example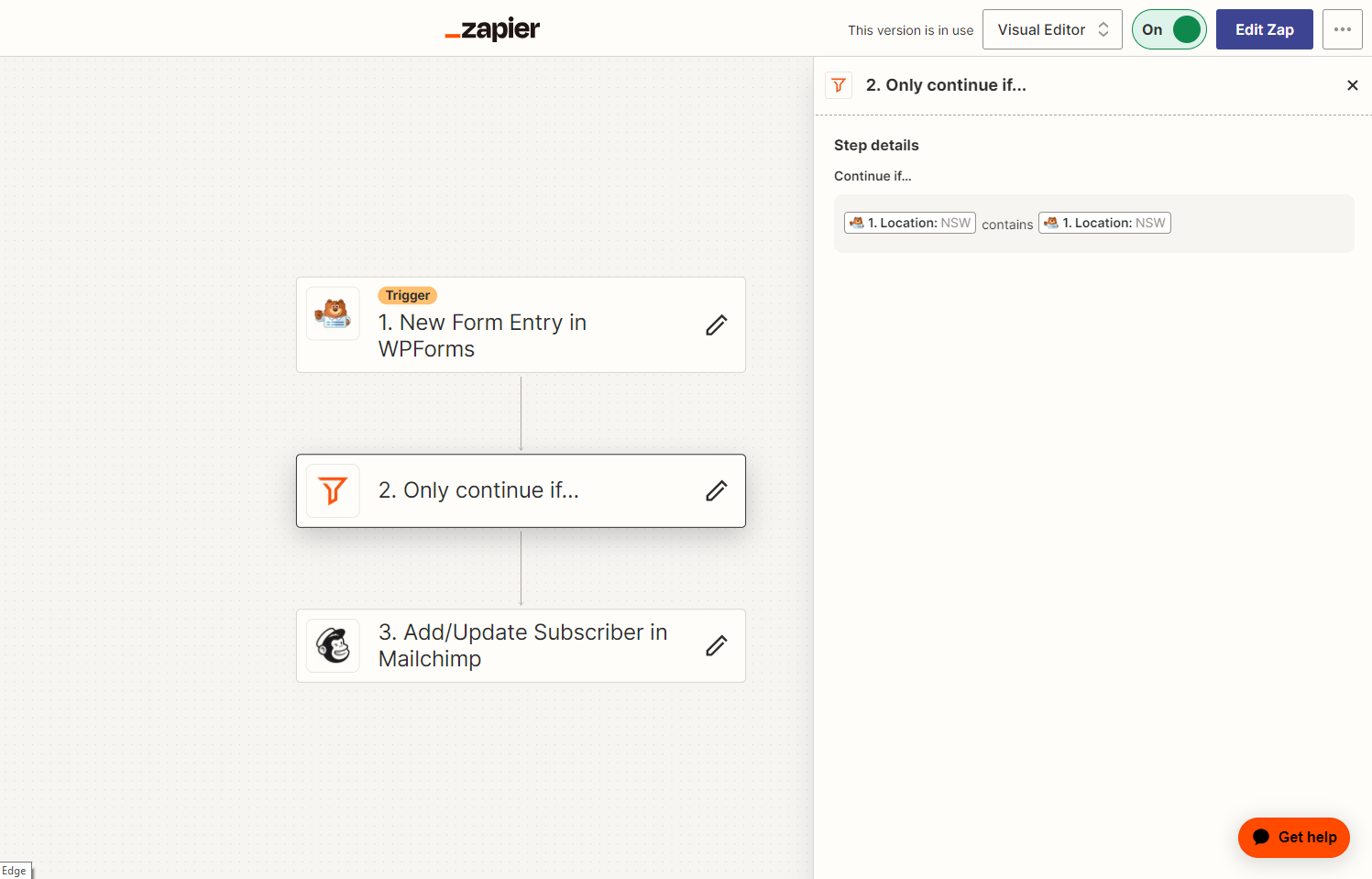 AND 
I made a zap for each option in the form with the same principle just changing the filter for each respective state.
However when I have tested the form on my website I have been tagged with all the States and the international tag not just the one that i submitted in the form.
I then tried to change the field to a text field however it is still tagging with every option I have made a zap for even though i only type one answer e.g. NSW in the field.
Please help.