This post has been edited by a moderator to remove personal information. Please remember that this is a public forum and to remove any sensitive information prior to posting.
I am working on a zap to create a Google Calendar from Google Sheet.
The problem is, the time that is read by zap (and shows on the Calender) always changes from AM to PM and vice versa. You can see from the screenshots (ss), my data is 8:00 AM (start time), the program read it as 8:00AM at first but after a few seconds it changes to 8:00PM?! super confused
I've tried updating the timezone on my zapier account, but it didn't change anything
Can anyone help me find what is wrong and how to solve this?
Thank you so much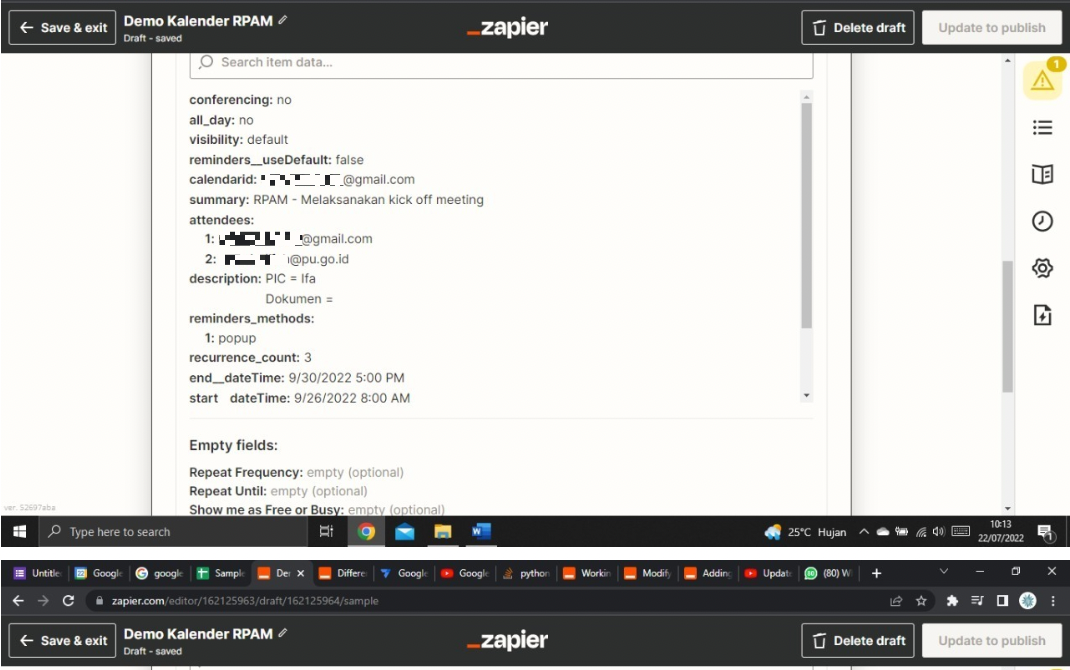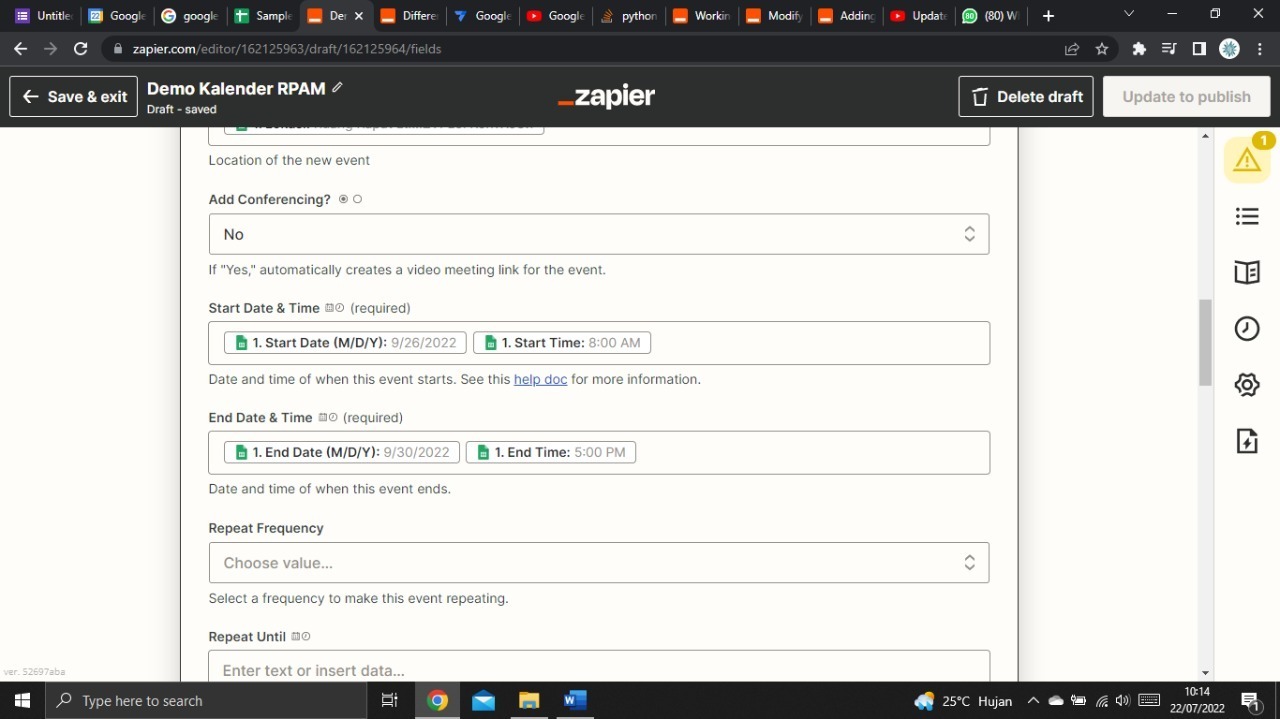 Note:
1. The first ss shows the data read by the program when I first clicked "Retest & review"
2. The second ss shows the data that automatically changes after a few seconds
3. The third ss shows how the data is read from the "Set up action"