I have Zap where I want to take a file from a newly created ContentDocument record (PDF) in Salesforce and upload it to a Google Drive. I cannot seem to define the "File" need as it is required in the Zap. No matter which URL I use, the document that gets added in Google Drive is simply a text document with strange HTML markup which I've included in the screenshot below.
Referencing Content Document URL in the ZAP (Private)-

 Text document sent Google Drive with HTML markup instead of PDF
Using Salesforce standard URL in this test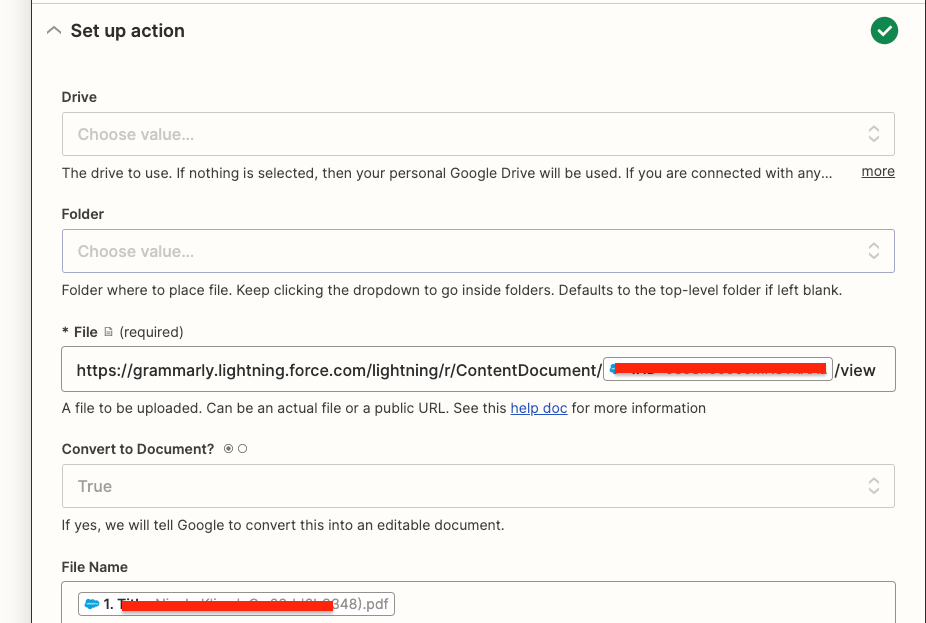 Referencing Content Document public link manually created on the Content Document record. 

Despite referencing the "Public" link in the test ZAP, this also generated a strange  text file in the Google Drive with HTML markup.
Please advise. Is what I want to do possible within Zapier?