The Zap I created to backup my Google Drive to Dropbox doesn't trigger. I used template from there
Copy new Google Drive files to Dropbox
based on this article
https://zapier.com/blog/how-to-backup-google-drive/
I configured everything properly, when I tested my zap - the file I uploaded into Google Drive was sent to dropbox into folder I specified in my zap options.
So I turned on my zap, received a message:
This Zap will use 1 task every time it receives an item from Google Drive. You'll be notified if there are any issues when your Zap runs.
but from there the zap doesn't trigger when I copy new file into my google drive, no matter how long I wait.
More - when I manually run my zap I receive a message
We couldn't find any new items.
I sent new files to the main google drive directory, to folder etc. No matter what I do it doesn't work.
This is how I configured my zap, step by step:
1.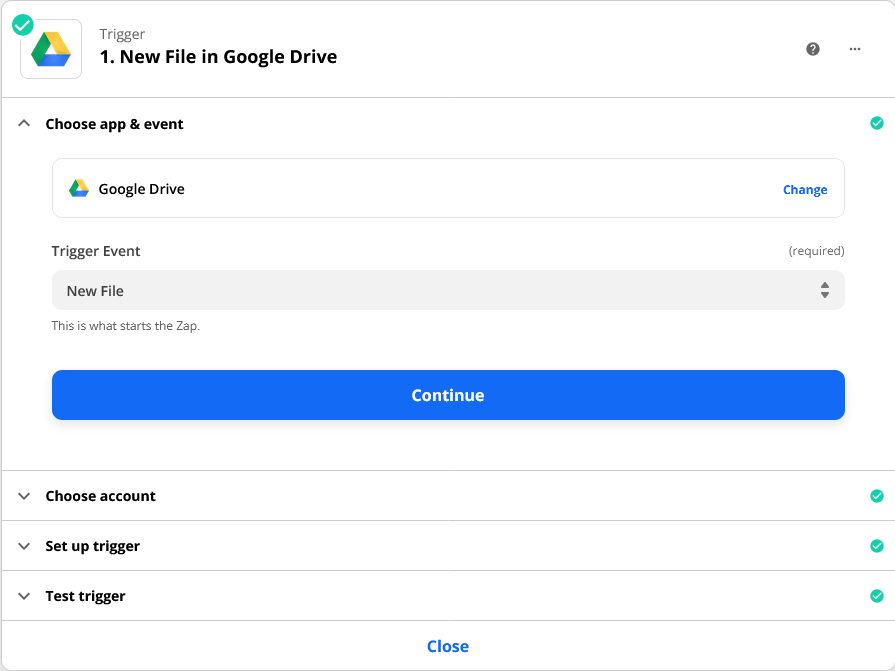 2.
3.

4.
5.
6.
7.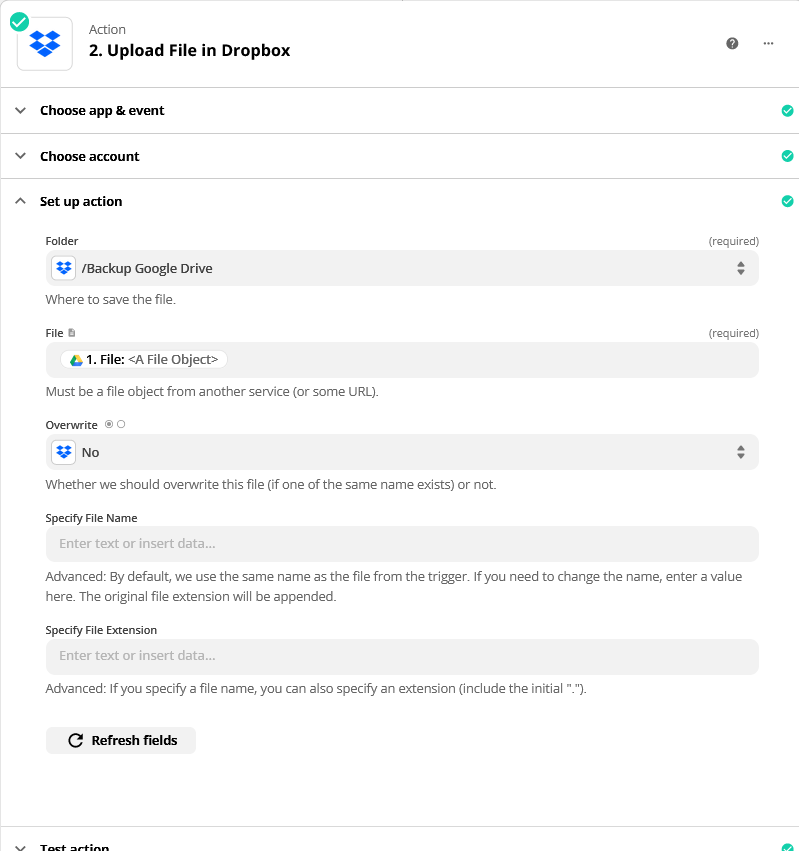 8.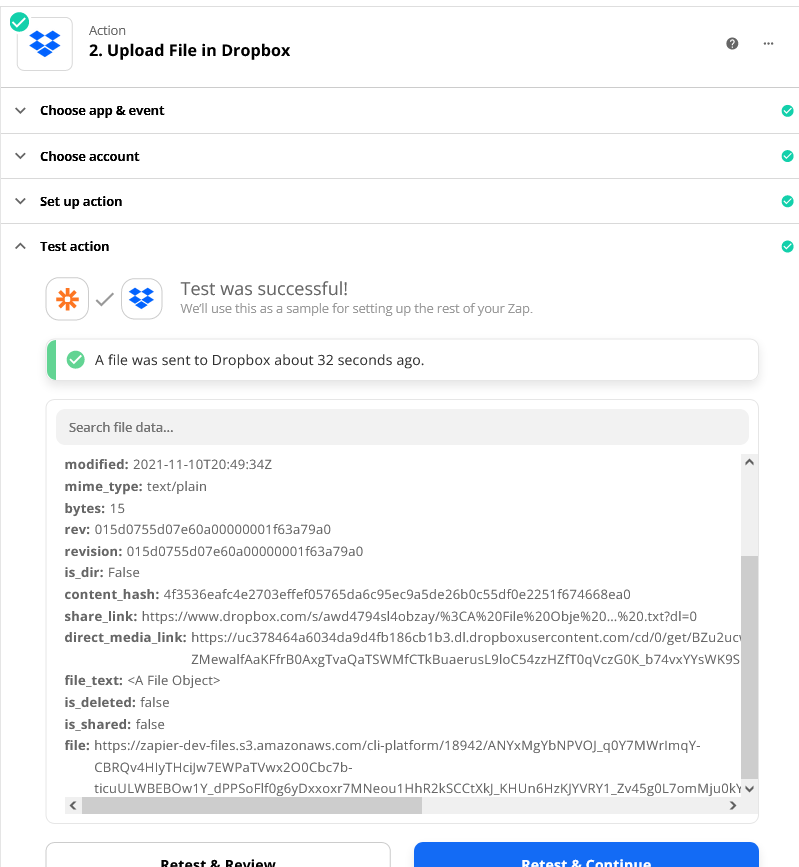 This post has been edited by a moderator to remove sensitive information. Please remember to obfuscate any personally identifiable information prior to posting as this is a public forum. 
I have no idea what is wrong, why it doesn't work
Best answer by Troy Tessalone 11 November 2021, 01:53
View original