Hello,
I am trying to schedule a gmail auto response for a value extracted from email parser.
So the thing is the I cannot ad a "schedule by zapier" step as you can see in here: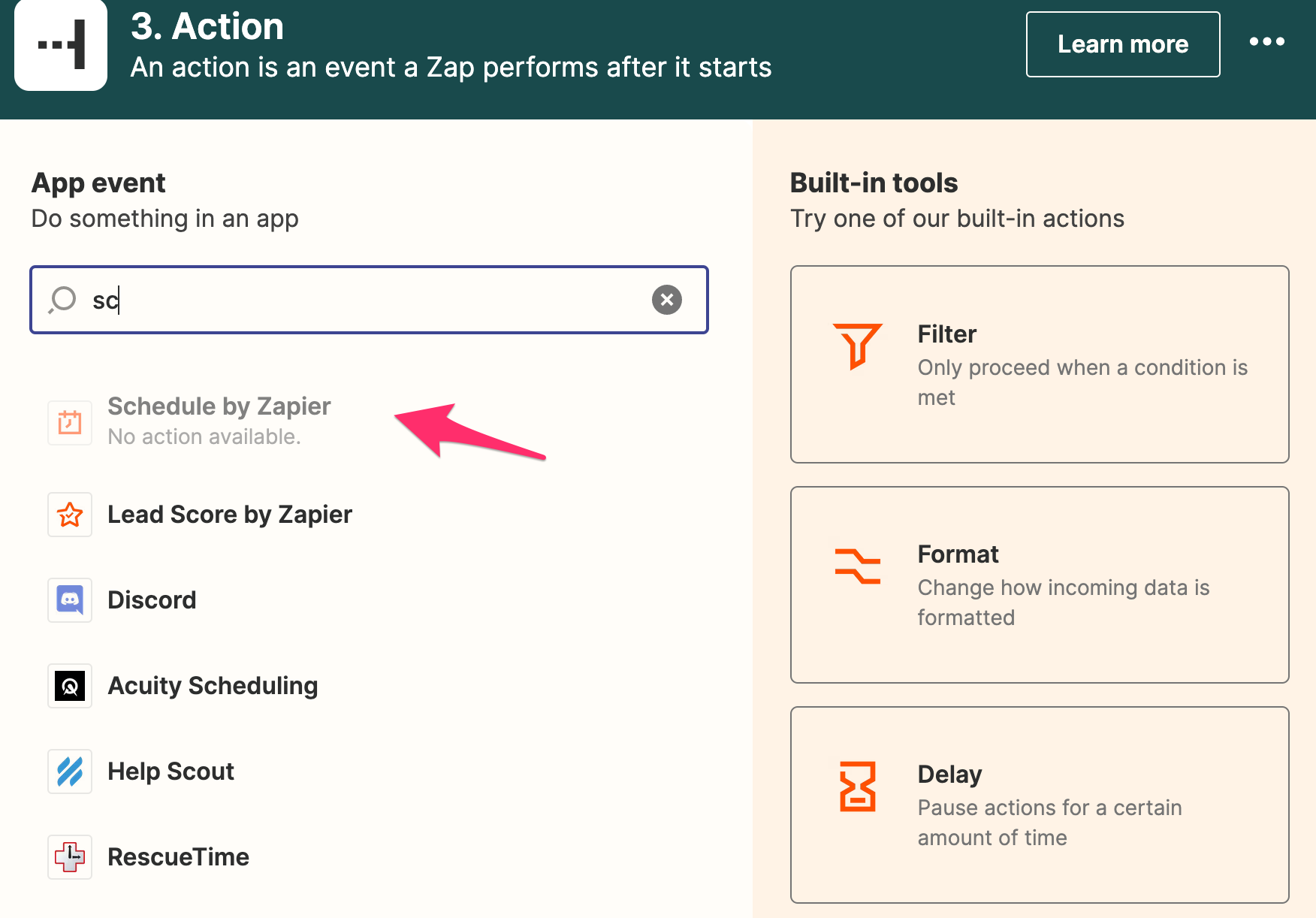 Somehow I was able to do it by connecting those 2 apps from that page:
https://zapier.com/apps/schedule/integrations/email-parser
But when I was trying to edit the "schedule by zapier" action, It won't show me any event to choose from: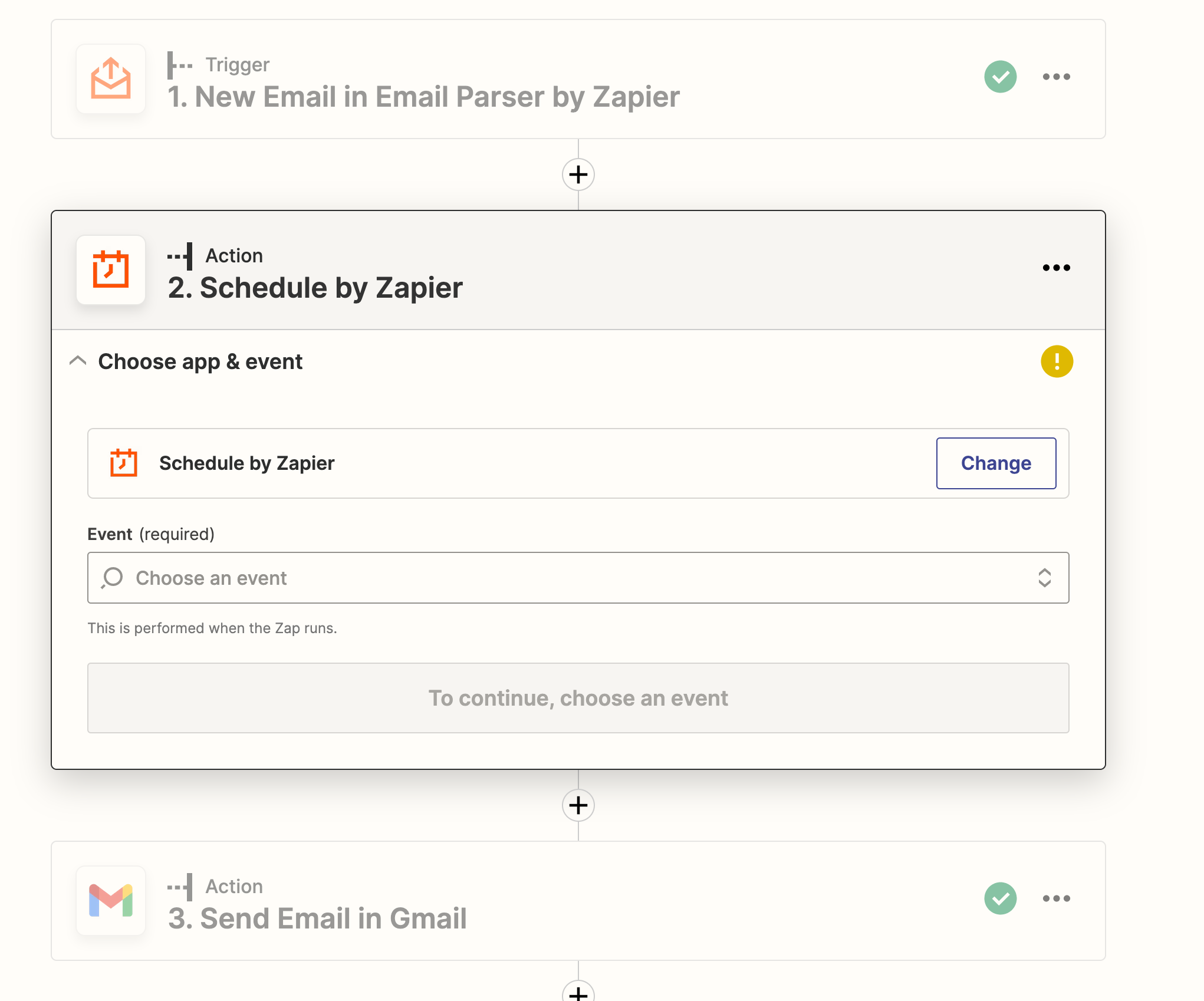 Does anyone knows why?
I have a free Zapier account.
Thanks