Hi 
hopefully someone may have encountered this before!
trying to run a zap from when an unbounce landing page standard form has data entered into it create or update lead in sharpspring CRM (both have integrations with zapier as standard) . 
When you connect up in action 1 unbounce it seems to work fine and completes in action 2 testing and completing the sharpspring action throws up the following error -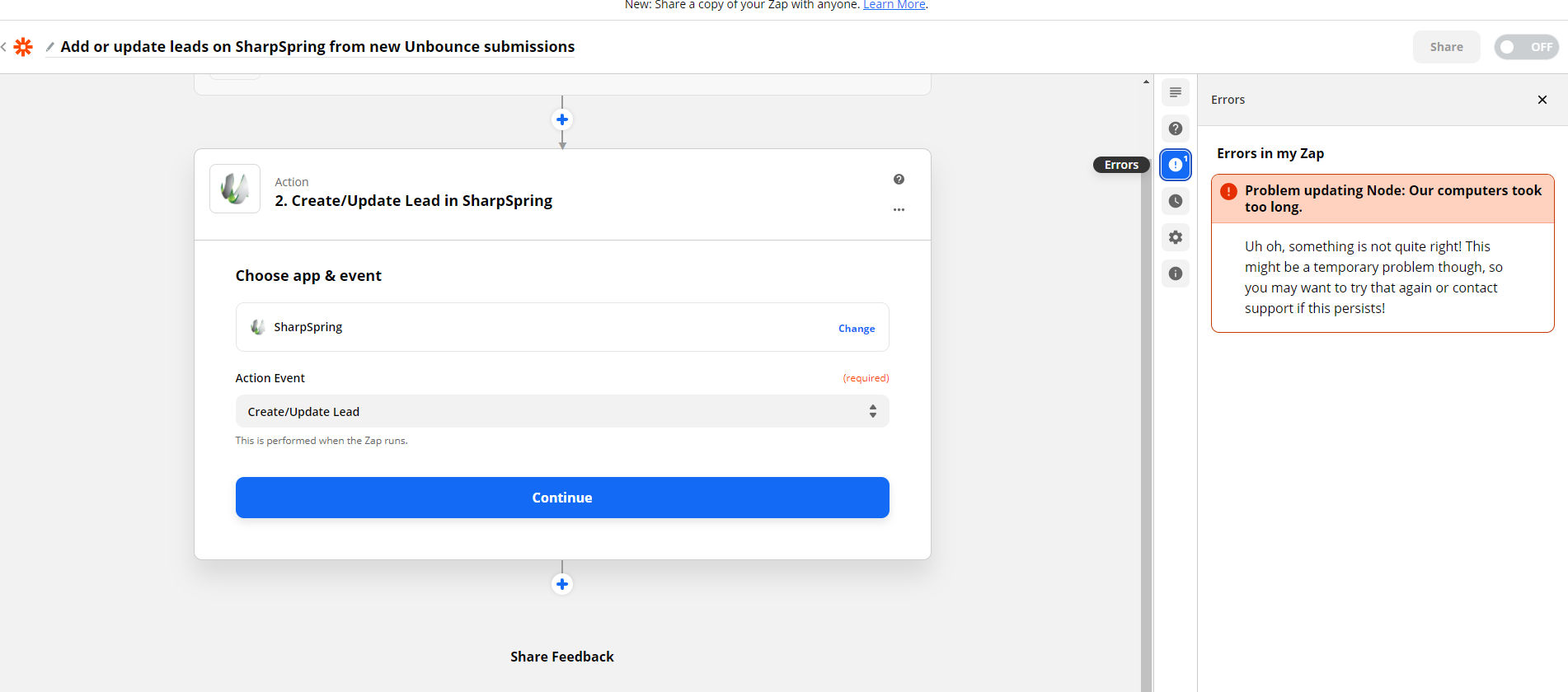 anyone any suggestions on the Problem updating node?
best regards 
andy