I'm trying to fill out the budget field in my Fixed Fee Harvest projects using Zapier. 
I have a zap set up to create the project from a Monday.com trigger and in one of the columns I have the budget amount ("Numbers 0"). However, when the Harvest project is created the budget amount does not show up on the project details. Is there a configuration in the "Create Harvest Project" Zapier step to achieve a fixed fee project with a budget? The zap always creates Time & Materials project types.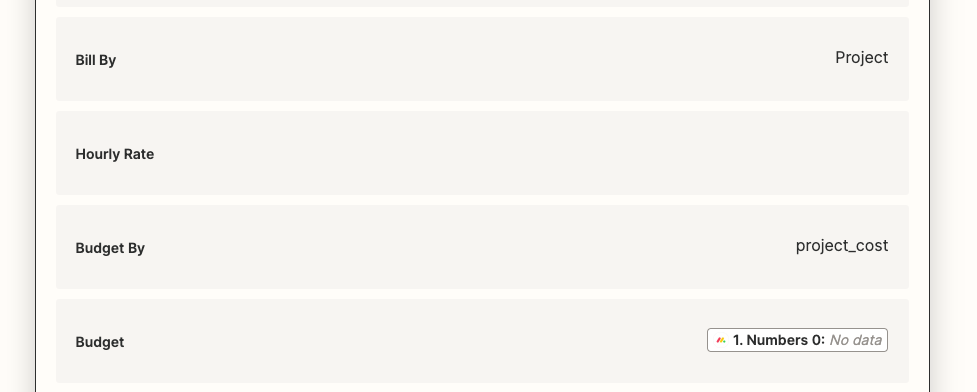 (Note: the test data doesn't have a budget, but I've even tried to hardcode the field with an amount to troubleshoot and I still don't see the budget filled out or a Fixed Fee project). 
Please let me know if you need more information! Thanks.