Hey everyone,
New to Zapier and Digest here, so forgive me if this is a basic question; I've done some research and can't seem to find anything related specifically to the details of my problem. I've also posted about this on the AirTable community forums with no responses.
I'm using Airtable to make a to-do task list. I have a View set up for Upcoming tasks that are due in the next week. I would like for Zapier to create a Digest of every record in that View and email them to the person assigned to those tasks. 
Right now, as my trigger, I've set up Zapier to pull from Airtable, New Record In View, and I've pointed it to the specific Upcoming Tasks View. As a Test, this pulls up two records, Record A and Record B.
My first Action is Append Entry and Schedule Digest, and here are the settings I'm using for my entry: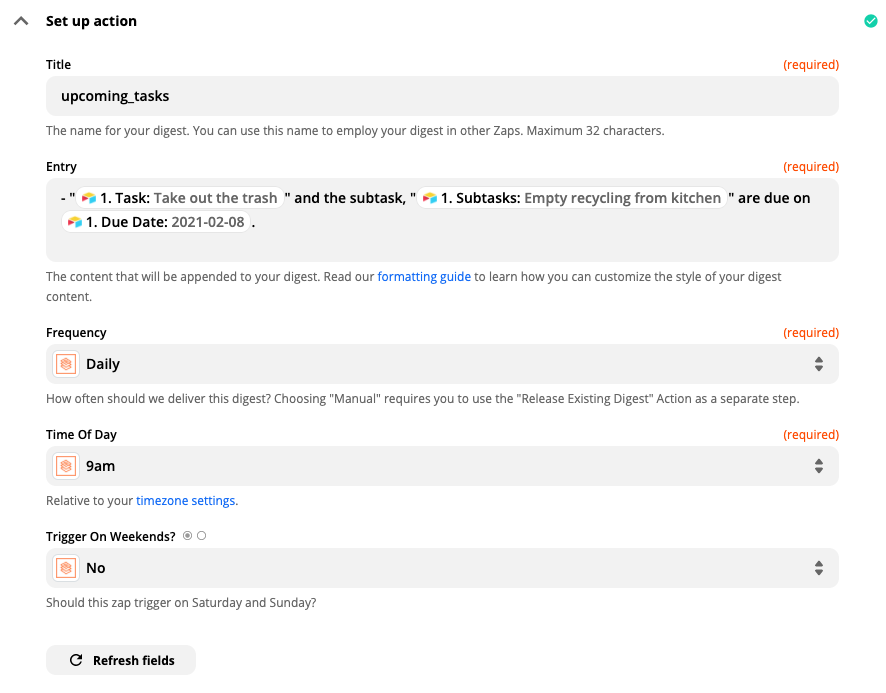 When I test the action, I'm only presented with one option: the "- 'Take out the trash' and the subtask, 'Empty recycling from kitchen' are due on 2021-02-08."
Beyond that, I have Email by Zapier set up to Send an Outbound Email using the following settings: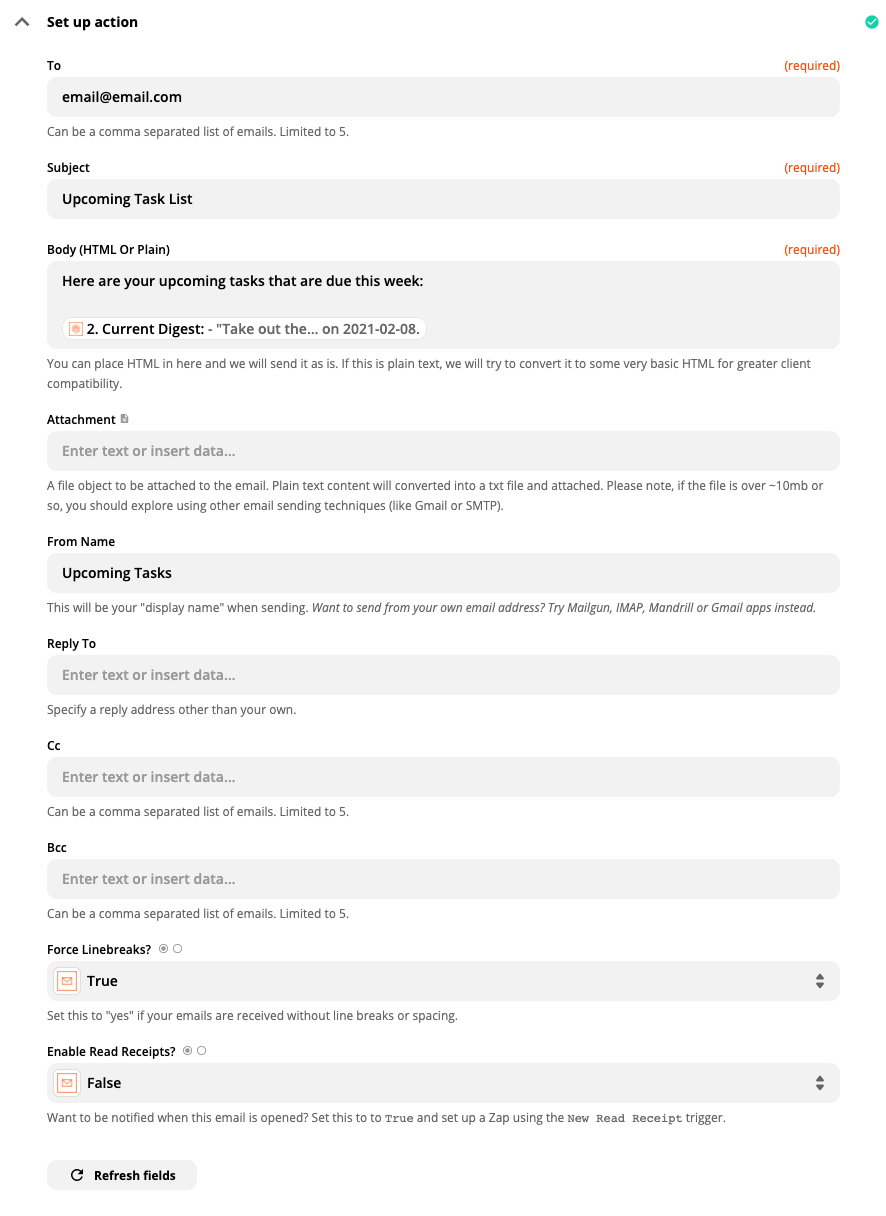 The resulting email from the test still yields just the single result.
My main question is this: is it not possible for Digest to pull ALL of the available records in that View and enter them line after line in an email summary? What am I doing wrong with my data entry to result in this singular result?
Any and all help is greatly appreciated! Thanks so much!
Best answer by Troy Tessalone 3 February 2021, 18:32
View original