Hi there! 
I'm having trouble connecting a Wix Automation (linking new subscribers to a newsletter form) to a Klaviyo New Subscriber command: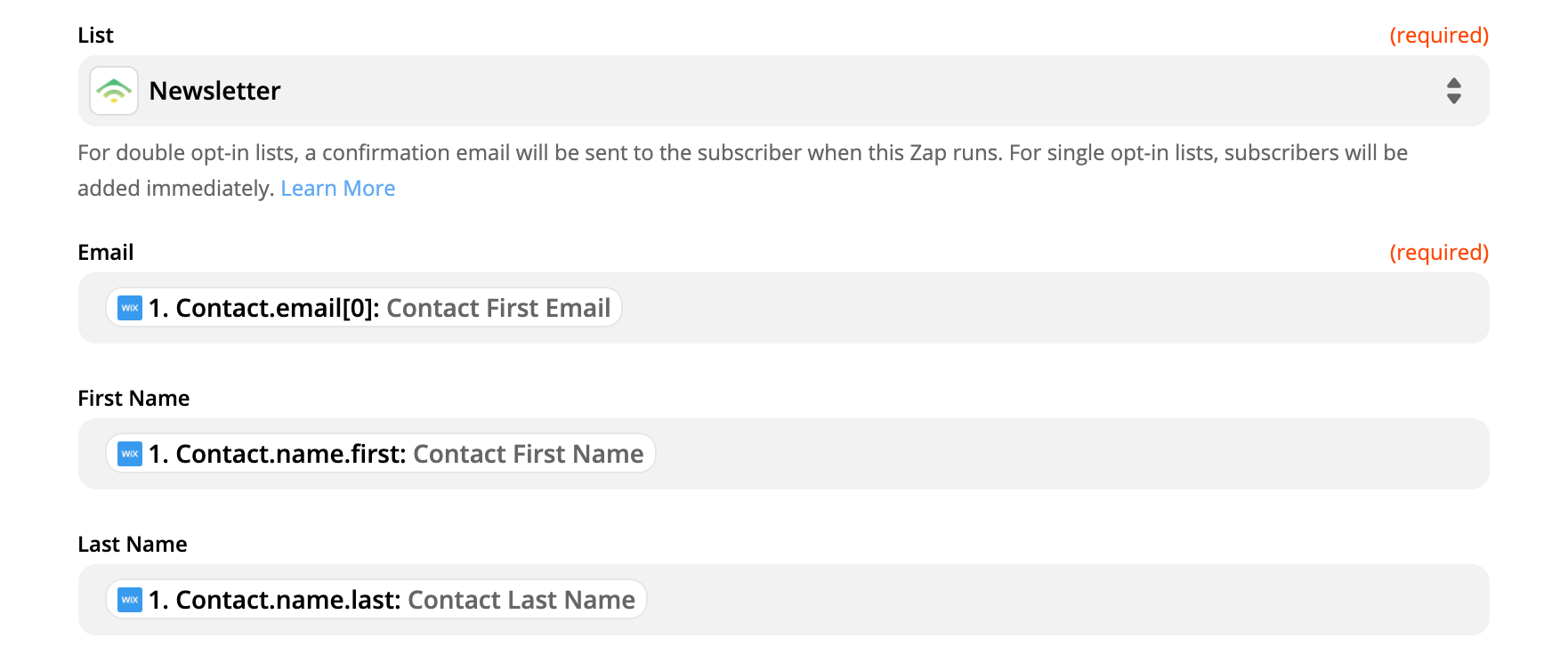 I'm receiving the following error when customizing the new subscriber info for Klaviyo, which seems to be connected with the contact email from Wix not working for some reason.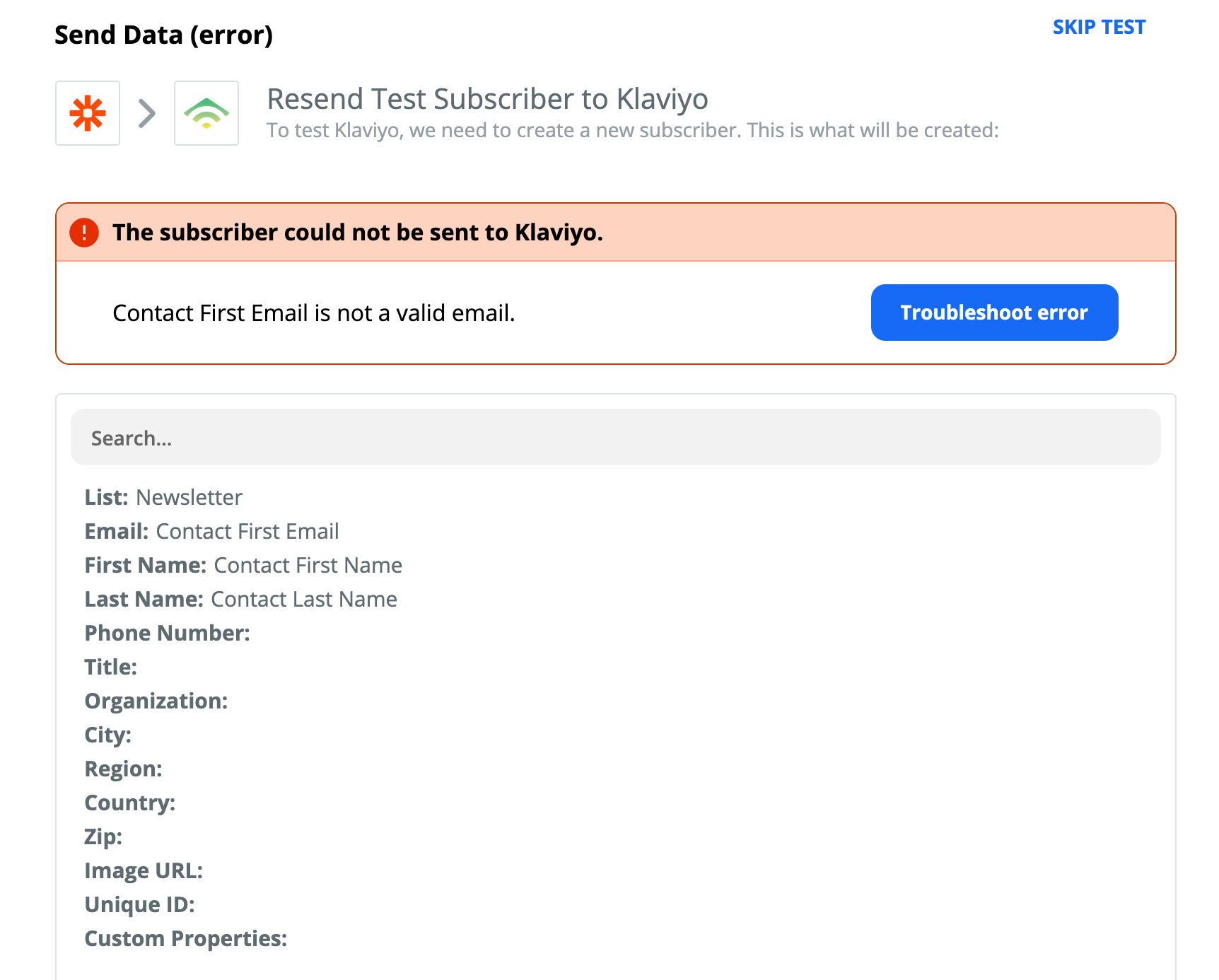 Not sure if this is something that can be fixed in Zapier or on Wix's backend.  
Any help on this would be so greatly appreciated !!! 
Best answer by Troy Tessalone 11 September 2020, 05:12
View original