Actually, reading your example, I have it fixed.  Thank you
I have a similar problem, except, I can't seem to get the RAW payload I create to work.
It appends the "data:" &":"
before the open bracket which appears to be failing at the API on the other end.  Is there a way to remove those labels.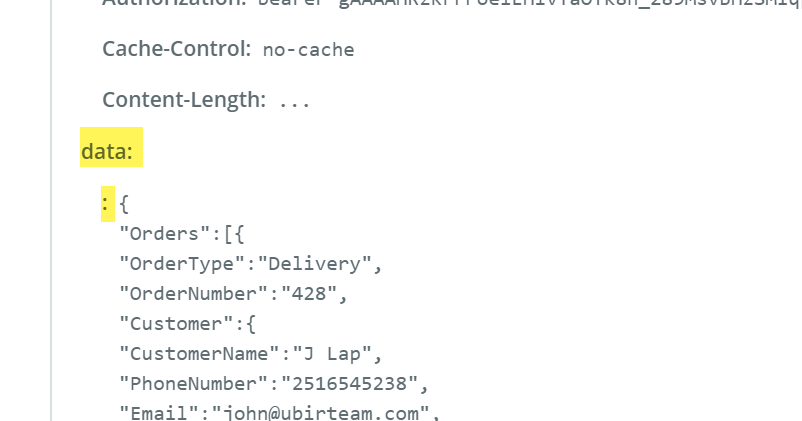 Thank you in advance. First time on here, so hopefully, I am not breaking any etiquette.