Hi there,
I'm doing a FB Lead Form to Zoho Campaigns zap. Every time a new lead is added, it should add them to a list in Zoho.
All the permissions are set (see pics below). I'm getting a connection when do tests through Zapier.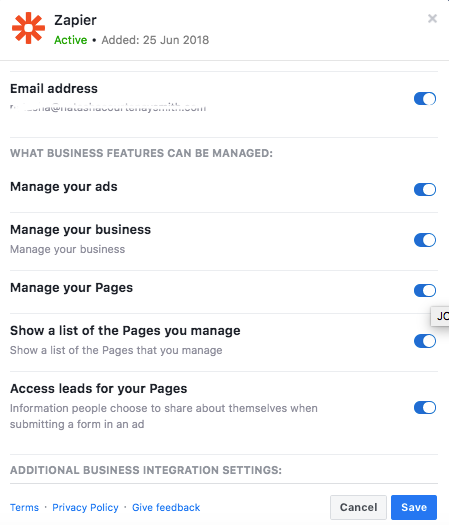 But the leads are not being added to Zoho - it's not firing. This is from the Lead Ads testing tool: 

However, in the Leads Setup page, it says Zapier is connected: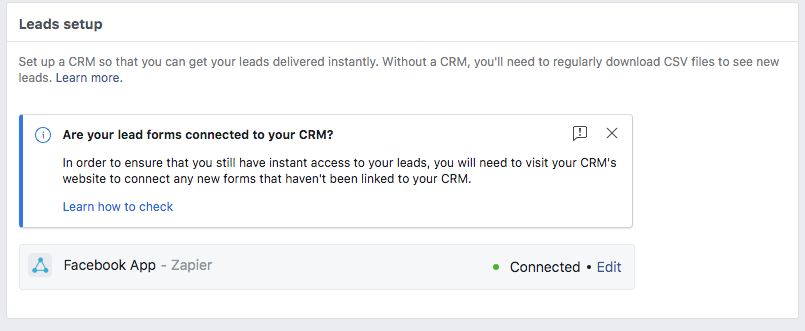 This is urgent - can you please help me figure out the problem? Thanks.