Hi Team,
I am attempting to create a Zap which will allow only PDF attachments to be uploaded to a folder on OneDrive.
I am using Email By Zapier with the 'New Inbound Email' Trigger.
I have managed to get it to upload 'all' the attachments from an email (inc various .pngs and pdfs), however, there does not appear to be a way of filtering the types of attachments to only pdf's.
It appears i am potentially missing an option to select the 'type' of filter.
The only option i get is "1. Attachment (Exists but not shown)"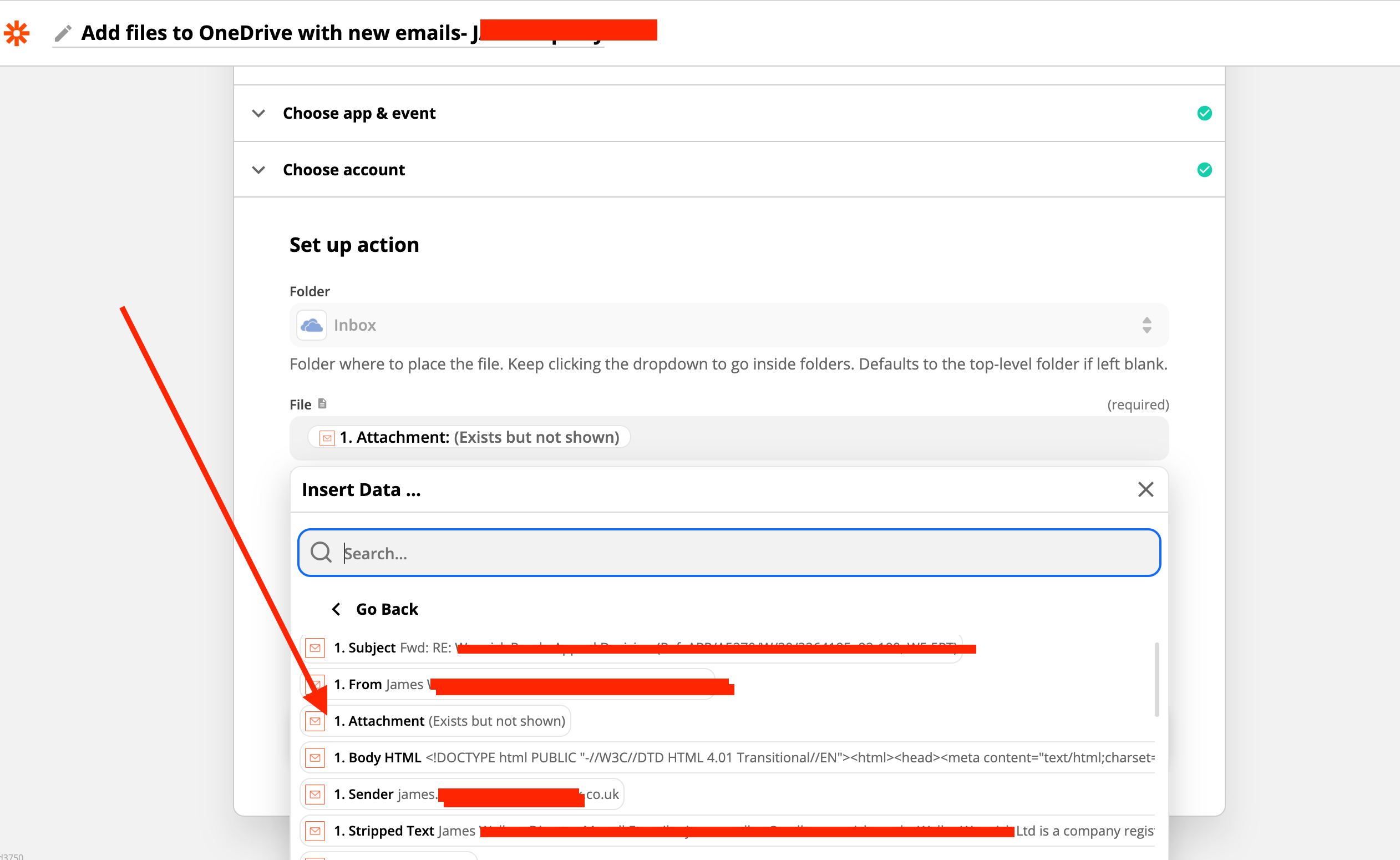 I do not appear to get an option called "1. Attachments Mime Type" where one would presumably be able to select "type/pdf"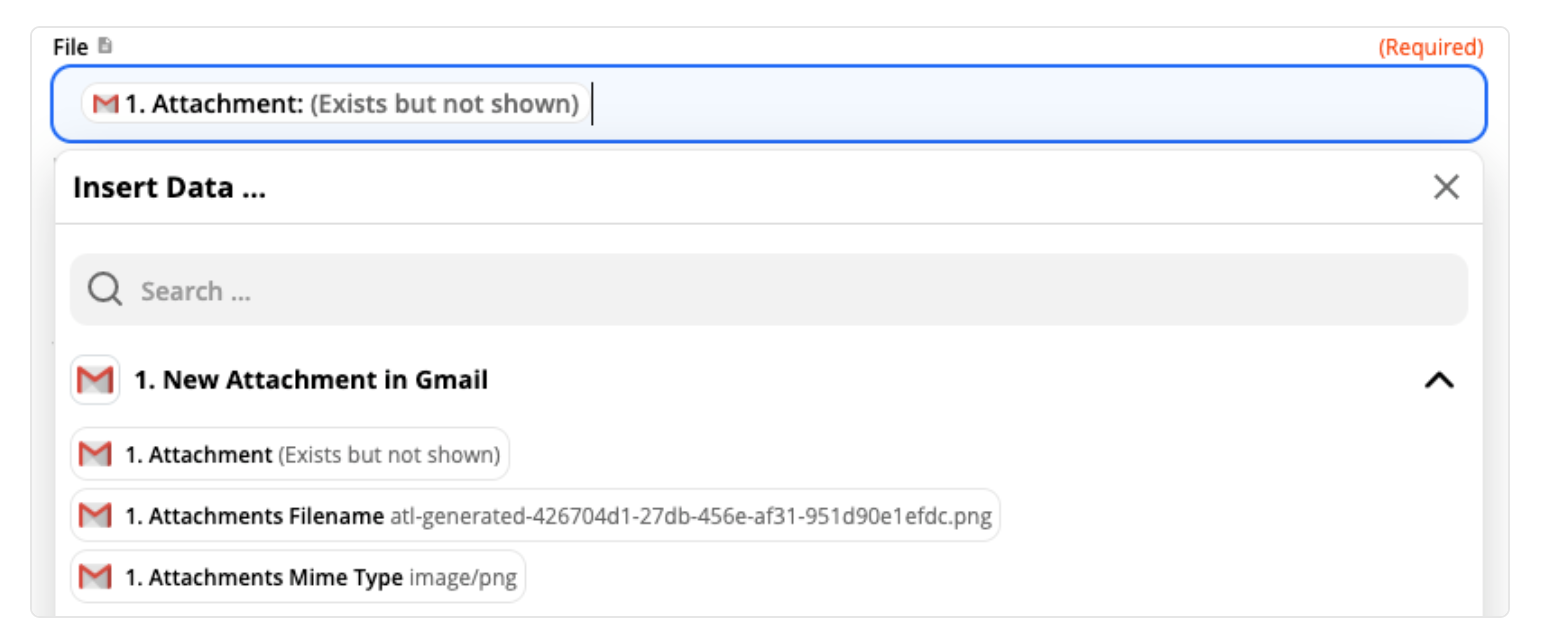 You can see this as part of the Zapier help page here: https://zapier.com/help/create/basics/different-field-types-in-zaps#step-4
Any ideas on how to achieve this?
Best,
James