Hi there Zapier Community,
I am trying to update quantities on my QBO invoice by updating the sales order in my Smartsheets system.
Trigger: Smartsheet Update Row 
Action 1: I chose to use Zapier Formatter: Event "Utilities" → Transform "Line Itemizer" to identify the smartsheet data I want to make into a line item.
I am unsure if I am programming the Line-item Properties properly - screenshot below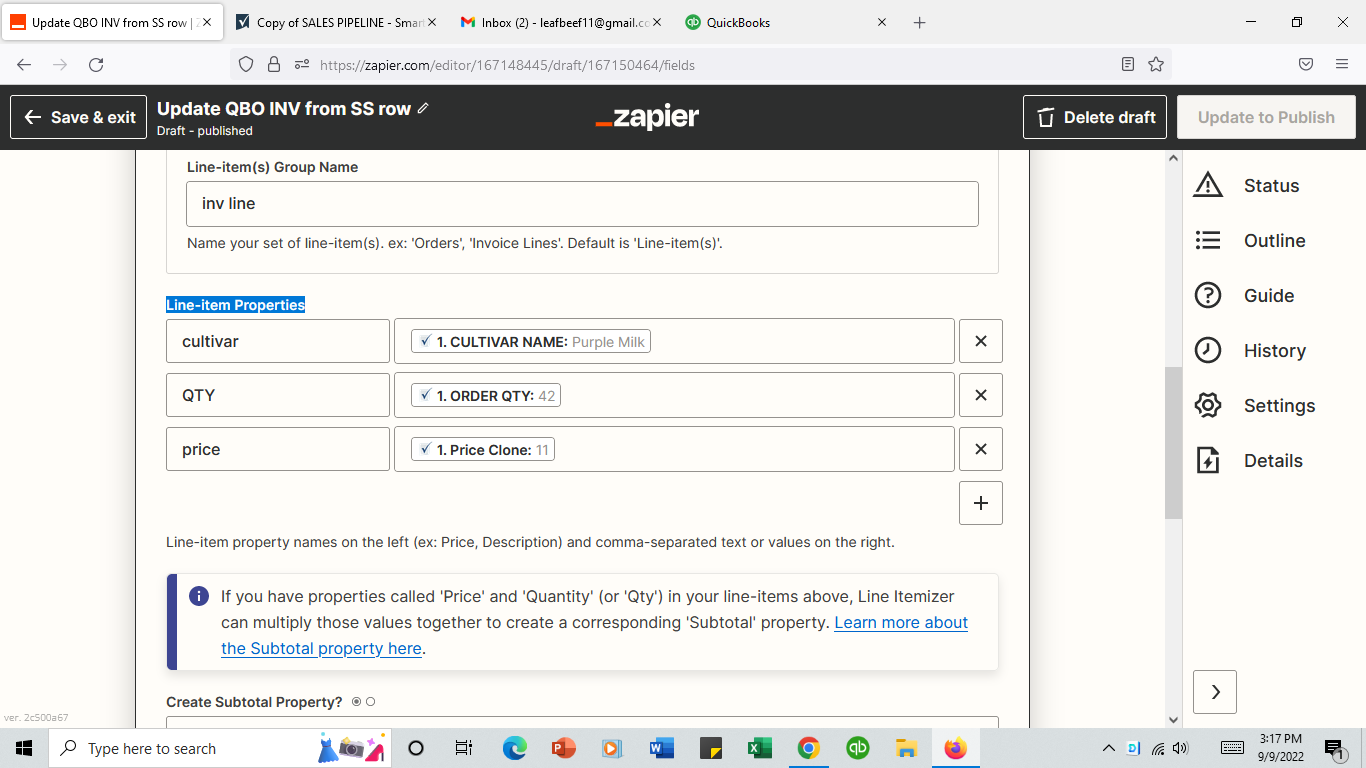 I am also unsure how to properly program the output action. I think I need to use the Utilites output data widgets instead of the smartsheets data widgets?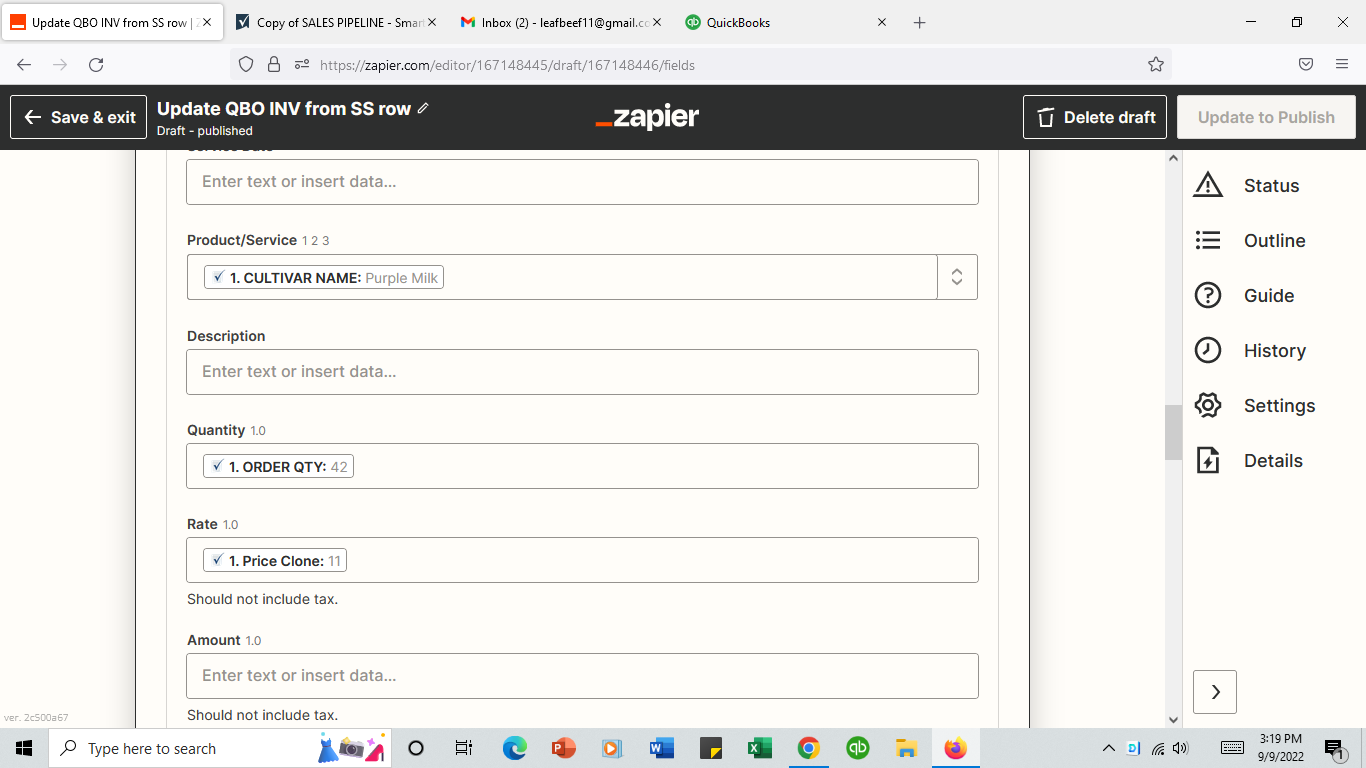 Thank you!
Best answer by christina.d 23 September 2022, 05:32
View original