Dear community
Situation:
Google Sheet with column "Last foil used" contains dates and is the sender cell.
Google Sheet column SS ID contains all the RowID that need to be adressed in smartsheet.
smartsheet with column "Start date" is the receiver cell.
What I want Zapier to do:
Whenever google Sheet is updated in the "last foil used" column the value shall be pushed to the respective Start date in the smartsheet row (SS ID).

Where I struggle:
I was able to set up the Zapier. But I was unable to define the custom RowID. System says it does not contain data.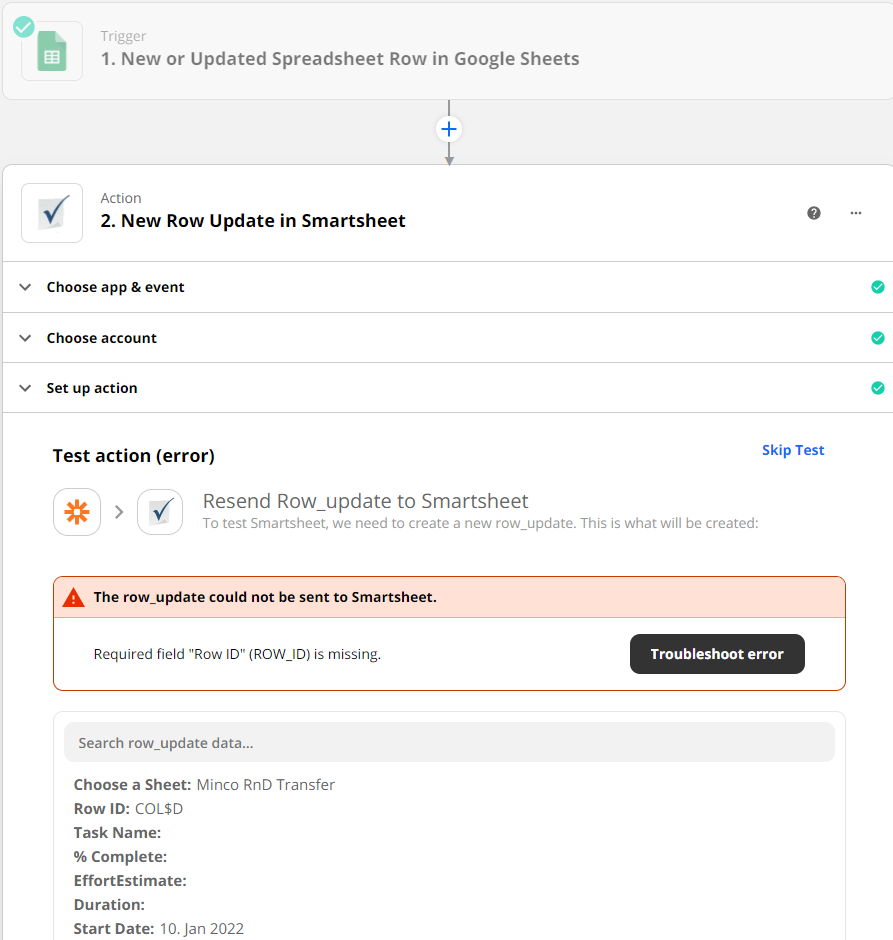 Can anyone help me?
Thanks a lot,
Christoph