So, I've been working on the same zaps for a few weeks now while also messaging with Circle automation experts and Zapier support. I finally got a few things to work but continue running into issues.
In my head, it's super simple but creating them has taken longer than expected and getting more complicated.
What I'd like to do is:
when I add a tag in an Airtable multi select field for a member, I'd like that to zap the tag(s) to the to Circle community.

when I add the tag in Circle, to get that to zap to the Airtable multi select field.

When I remove a tag Airtable or Circle, I'd like that change to reflect in Circle and/or Airtable.


What I have in zaps: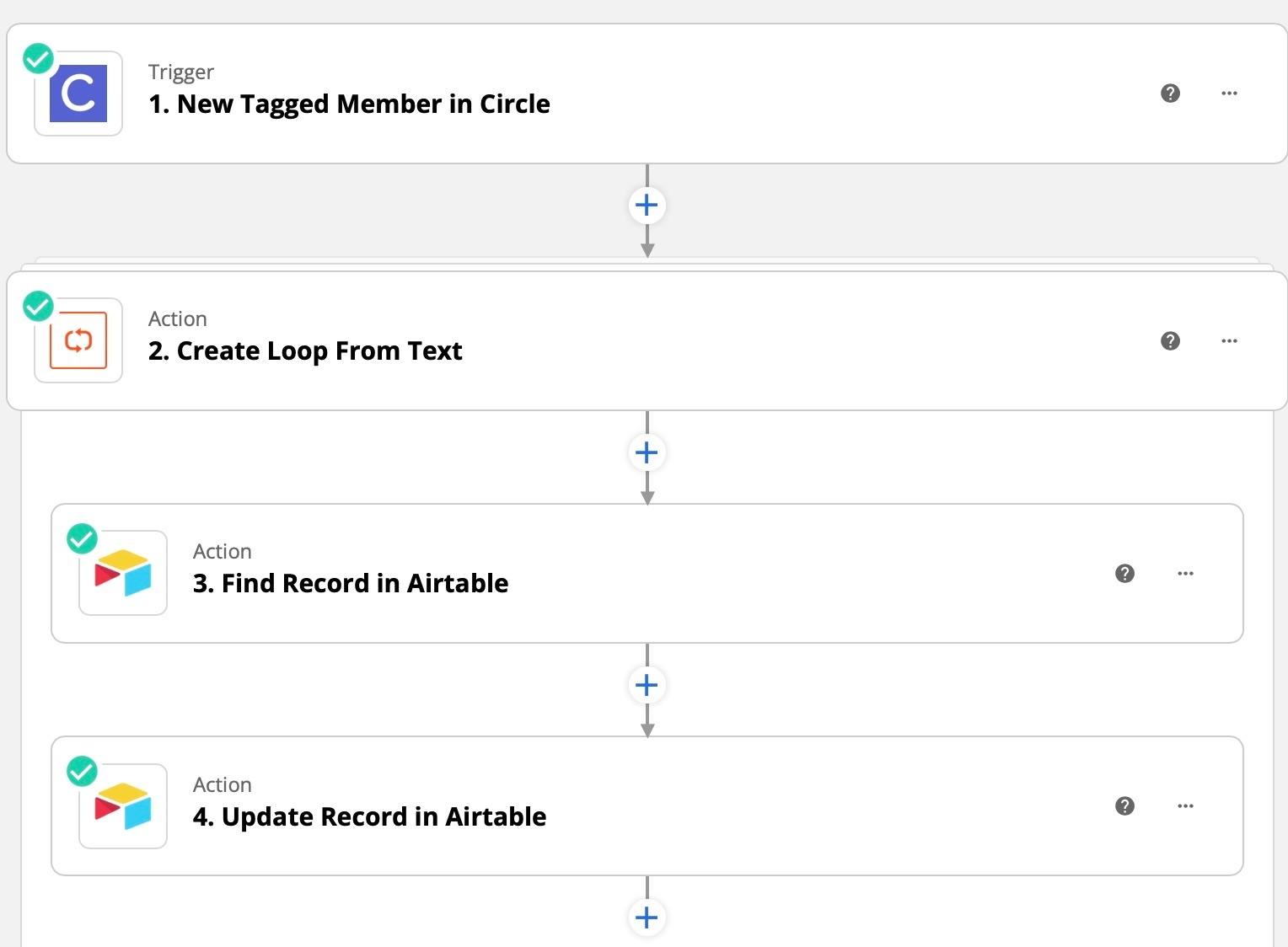 After some time, the zap from Airtable to Circle finally works as well as the zap from Circle to Airtable. However, I can't figure out a simple way to do this without so a zap doesn't overwrite what's already there, play in an endless loop or complicate everything.
Is there a simple solution for any of these? Any help would be hugely appreciated!