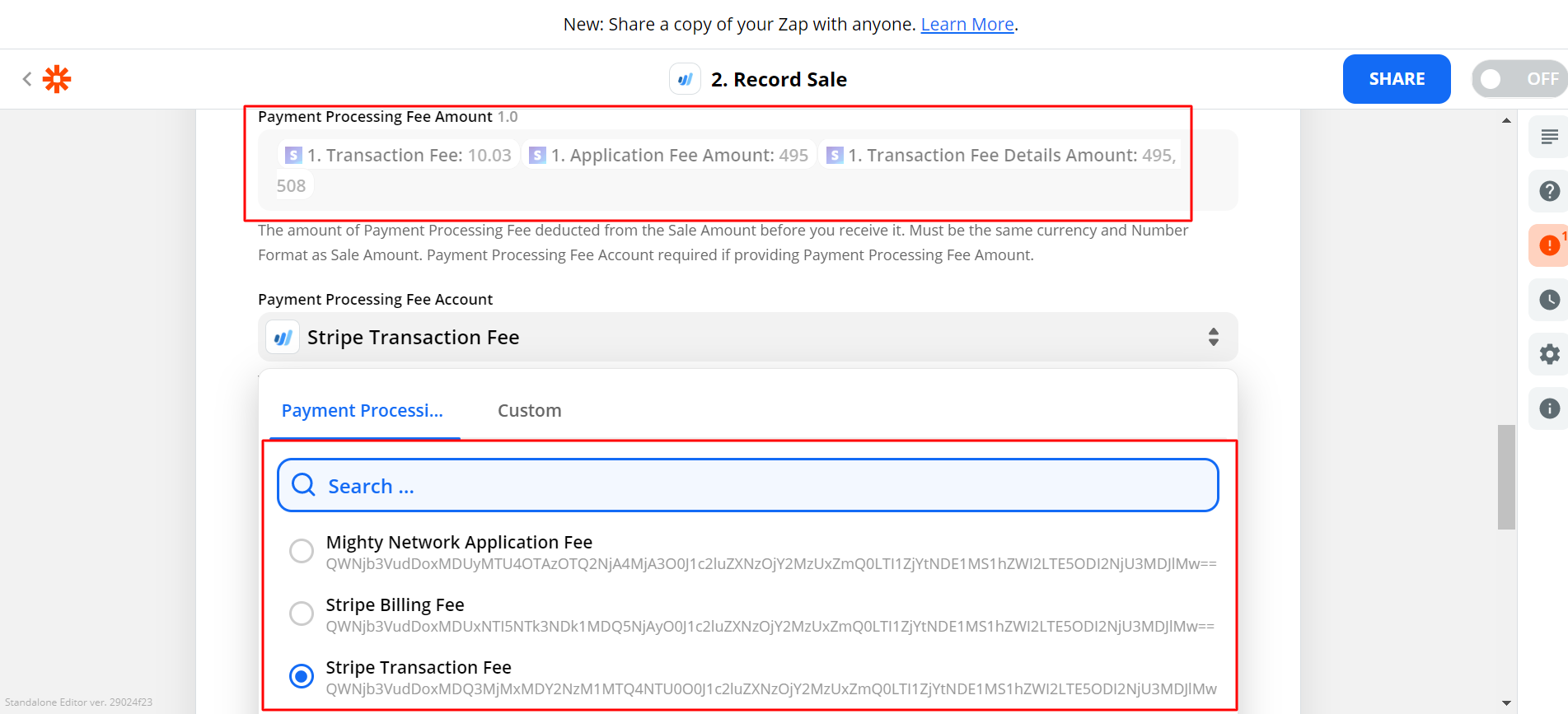 @Liz_Roberts Hi Liz I have something related but a little different. 
We have a subscription services. People join and pay with credit card recorded in Stripe.
The Stripe transaction file shows the total amount, then it shows the Transaction Fees broken into several pieces one fee to Stripe, one fee to our platform provider, another field which shows the sum of the 2 fees. 
We use Wave bookkeeping within which we have created Transaction Fee accounts in order to capture each related fee.  These too are visible in Zapier for mapping to. So far so good.
However, when I create the Zap 'New Charge in Stripe / Record Sale in Wave' even though I have several fields to choose from, I can only map to one of the Wave accounts. What I need is to be able to select one of the Payment Processing Fee Amount in the Stripe file then map to the Payment Processing Fee Account in Wave. Then then repeat it 1-2 more times so all Transaction Fees in the original Stripe file are matched to the corresponding Wave account when the Zap runs.
Thank you
Charles Collins