Hello! 

We are having a weird error with zapier & stripe whenever trying to pull invoice information from Stripe.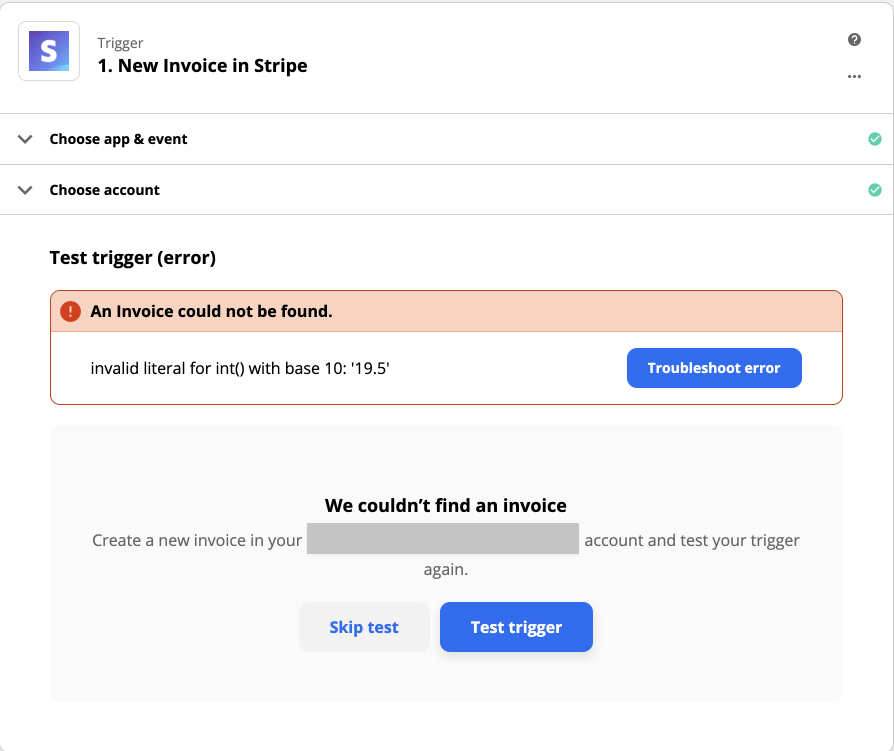 Goal is a simple Stripe Invoice → Airtable zap, but we keep getting this error whenever trying to set this up. 

We have reached out to support on both sides, and they each say it's the other apps issue. (Super frustrating.) 

Anyone have any ideas on what could be causing this? Or potentially a alternative solution. It's a big snag in some of the systems we are trying to implement. 
Best answer by Troy Tessalone 11 December 2020, 18:54
View original