Hi there,
I'm currently working on a new zap which I'm setting up between gsheet and google calendar.
Everything seems to go to the Google Calendar fine, however, the start and end time for some reason are being the same.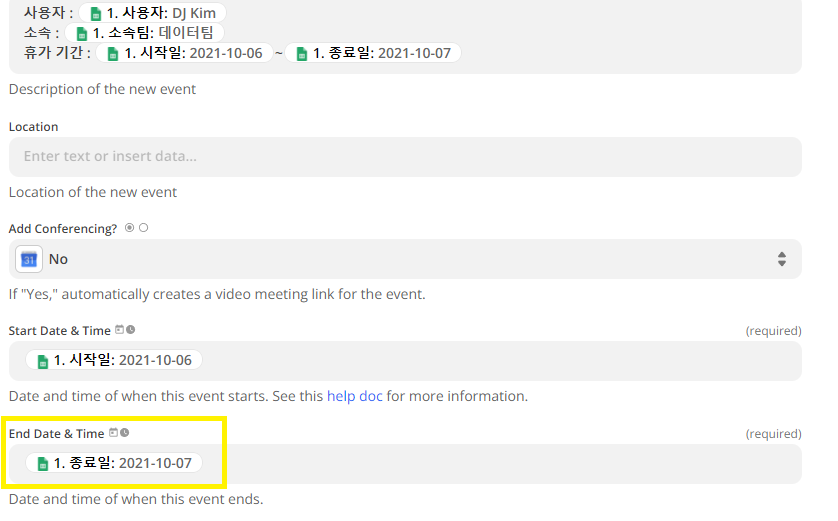 I've also checked the timezones for both Google Calendar and Zapier and they are both correct at GMT+9. 
Any help on this matter would be appreciated. 
Best,
Jay