Hey all,
I would like to automatically sent a prize voucher every 1st day of the month, to a random participant who completed a survey the month before.
Tools I'm using:
Zapier (DUH) (subscription)
Surveymonkey (subscription)
Google slides
Microsoft Excel
Here's what I have and what I'm struggling with:
I've connected Surveymonkey to MS Excel through zapier to collect the email addresses. And in a different Zap, I was able to automatically sent an email with a voucher (based on GSlides template) attached. But for me the difficult part is to randomly select a participant every first day of the month, based on the data of the month before.
I was playing around with the scheduling trigger. But I wasn't able to follow that one up with the right action to select a the latest participant of the previous month, let alone a random one. As you can see below. I had trigger done right. Then I used the formatter to create 'the month before'. And there I got stuck.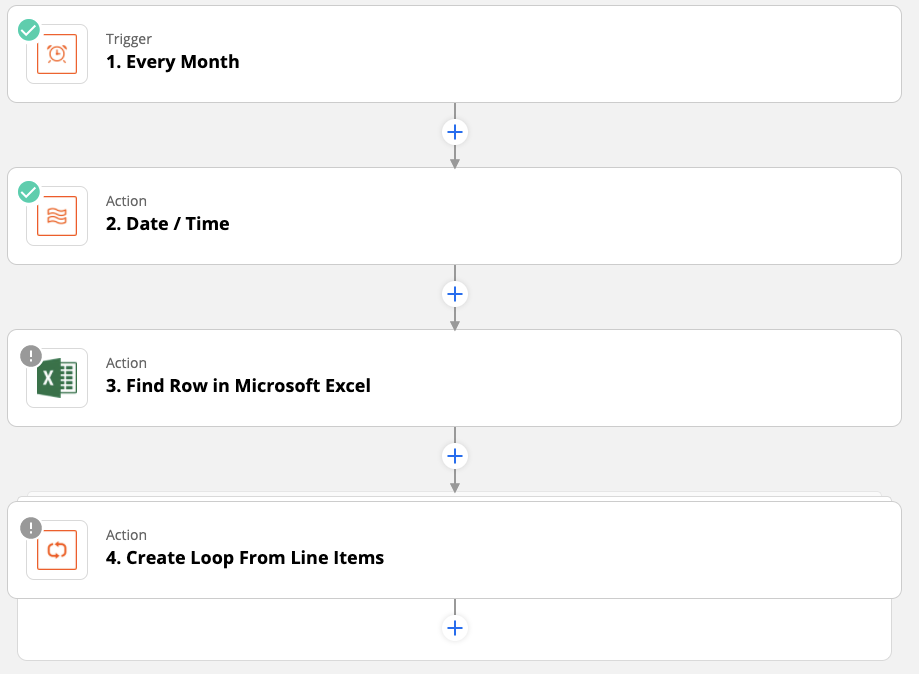 What is your advice to create a smooth flow? Thanks!