This Zap has been working for me for a long time and suddenly it's not. It worked yesterday in fact. Nothing changed on my end. There are tons of call recordings in my account.
The Zap takes call recordings from RingCentral and adds them to a dropbox folder. I'm getting this error when I try to bring in sample data: Javascript Exception: `TypeError: Cannot read property 'contentUri' of undefined`.
Clicking on troubleshoot error takes me to this page: https://zapier.com/help/doc/common-problems-ringcentral-zapier
But my RingCentral account has only one user account. To be sure, I signed in with all my phone numbers and my email address. I get the same error regardless of which "account" I choose.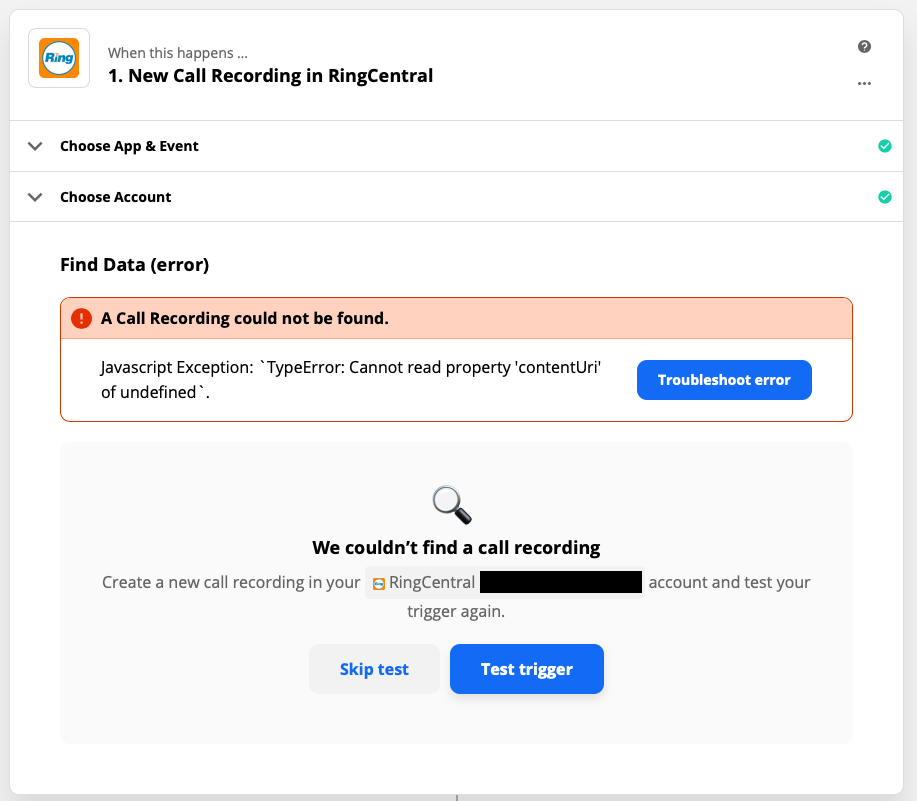 Best answer by Troy Tessalone 18 October 2020, 00:19
View original