Hi everyone,
I'm new to Zapier and have spent a fair amount of time trying to work this out to no avail. I'm not very technically savvy, so if someone could break this down simply for me, that would be incredibly appreciated.
I am converting emails to a new document on Basecamp.
I have everything set, except the attachment comes out as a very long string of text: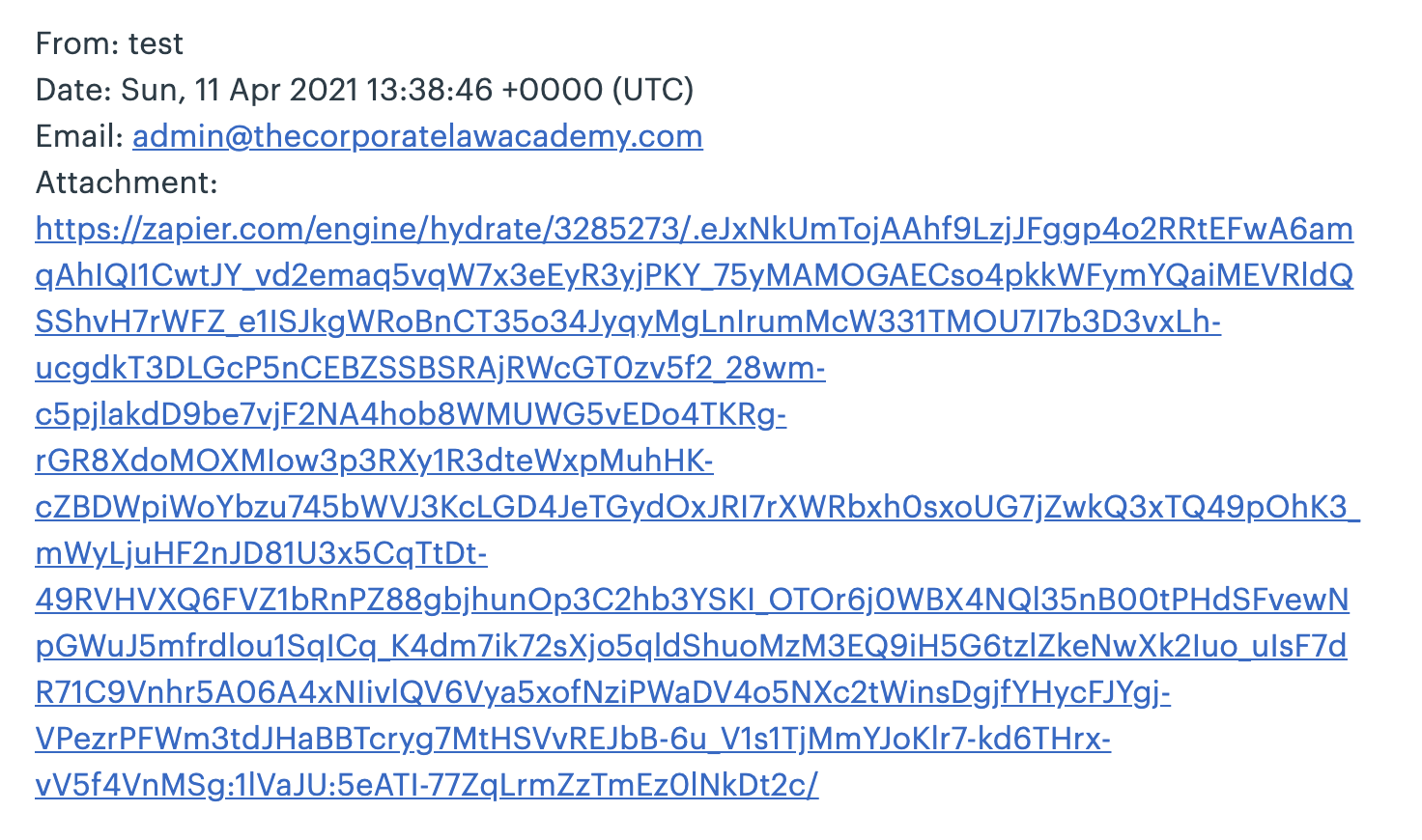 I would like to format the attachment in the clearest way possible, ideally by replacing it with just the original file's name. 
I have tried using the formatter, but I'm not entirely sure what tool to use and the changes I have experimented with so far don't seem to change it - although maybe I am doing this wrong! 
Thank you,