Hi everyone! I built a Reddit New Hot Posts→ Twitter Pages trigger and here's the outline: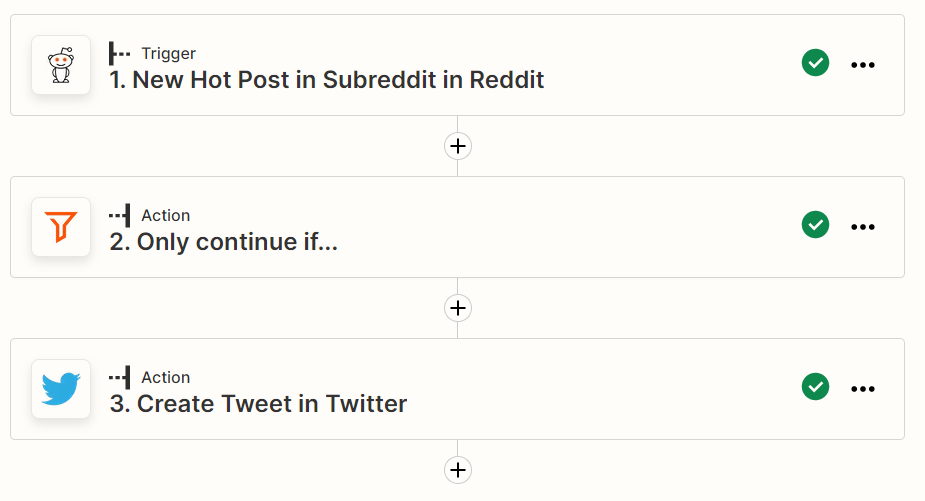 By far, everything works fine. But there seems no way I can schedule this procedure. The Schedule by Zapier is unavailable when I tried to pick it:

I've tried the delay function but it didn't work as I supposed. I want the whole process action once every 12 hours or once every day. Also, I tried to start with the Schedule by Zapier but then the Reddit app leaves me only one event option: New Link Post, which is not what I want.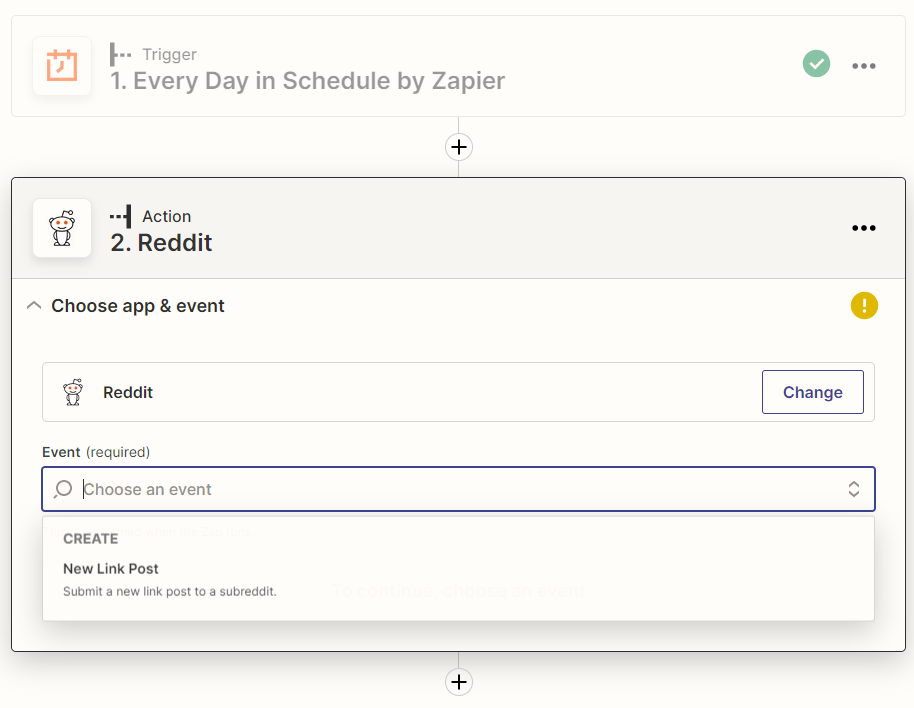 Could any one help me with this, please. Thanks ahead!