Hi everyone. I am new to Zapier. I want to get tweet metrics after a "new tweet trigger" and save them to google sheets.
Some of the metrics I'd like to retrieve are impressions, engagements, likes, retweets, replies, profile visits, and new followers (see screen attached from Twitter).
However, I haven't found all of those metrics in Zapier. Can you help me find them, or let me know if some of them are not available?
Thanks!
Miguel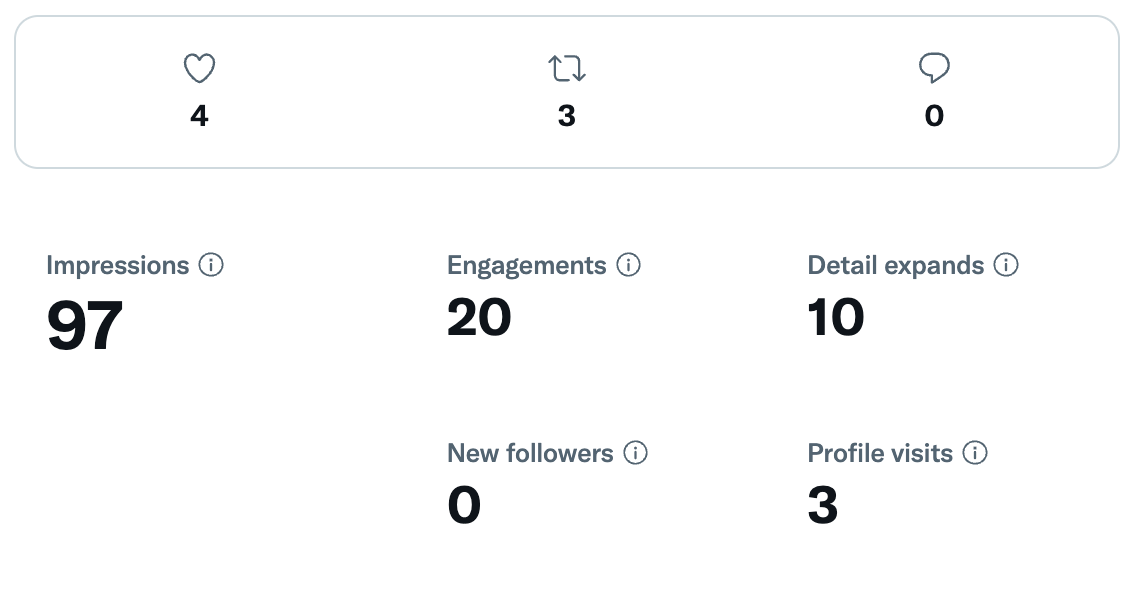 Best answer by Troy Tessalone 14 October 2022, 19:39
View original