Hello there! There are two zaps I created for updating contact information between Google Contacts and Zapier and Airtable and vice versa. Just curious as to your thoughts on why the 2000 tasks used up immediately after turning on the professional plan when I did. For I am aware that for each successful run, I have three tasks. For your reference, kindly check my zaps below. And if there hasn't been much contact added, kindly explain to me how it ended up being completely used up.
If I change anything in Airtable it will update or add in Google Contacts.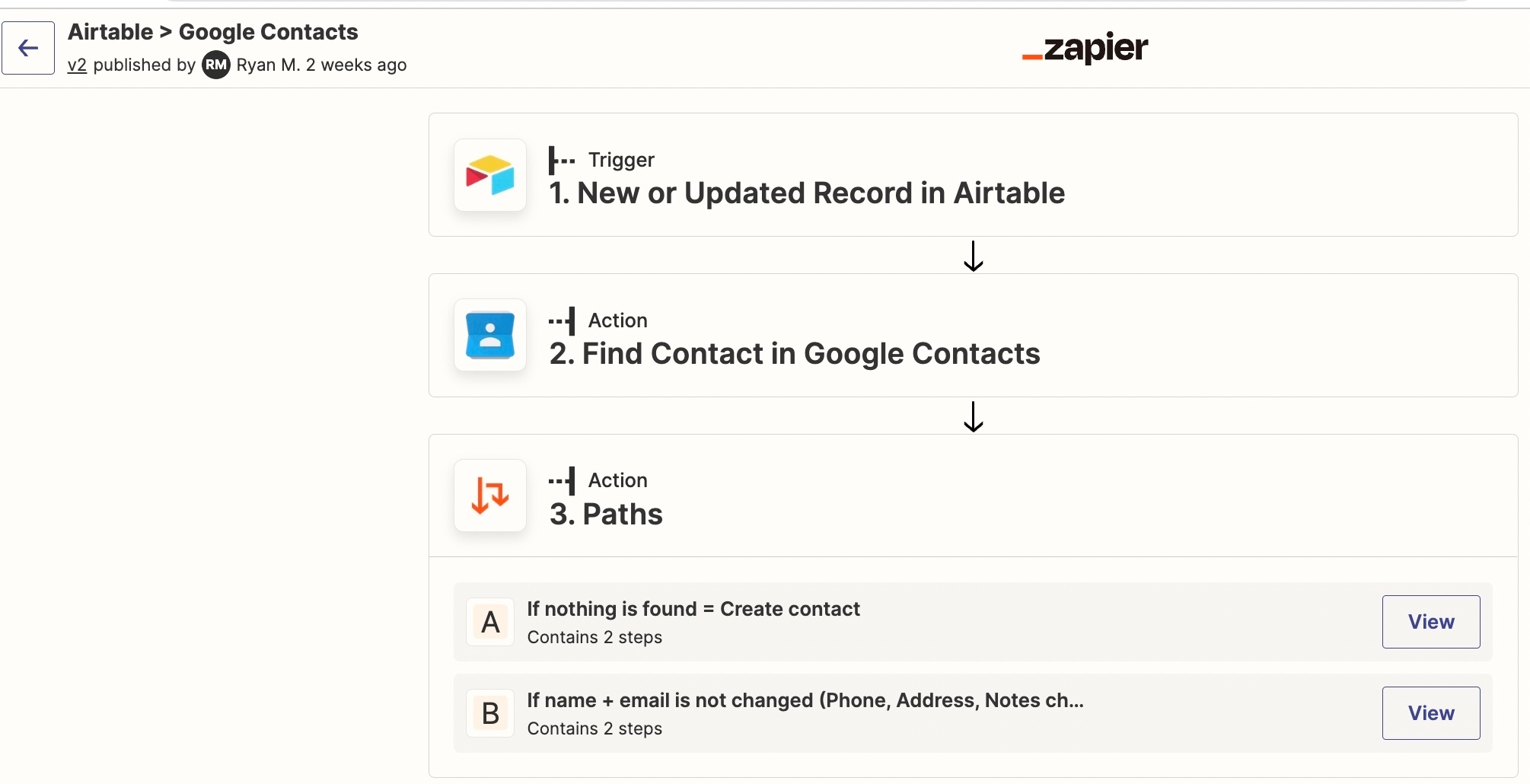 If I change or add contact information in Google contacts it will get updated in Airtable.