Hi!
We are developing a Zap where we want to create (or update) leads from our Drift chatbot into Pardot. What we have been doing so far is to use the "Find or Create Prospect in Pardot" feature, which works really well for creating new ones,
However, when it comes to prospects that are already in Pardot, we haven´t found a proper way to update them. Zapier says that they have indeed found a prospect in my Pardot account (as I show on the screenshot attached here).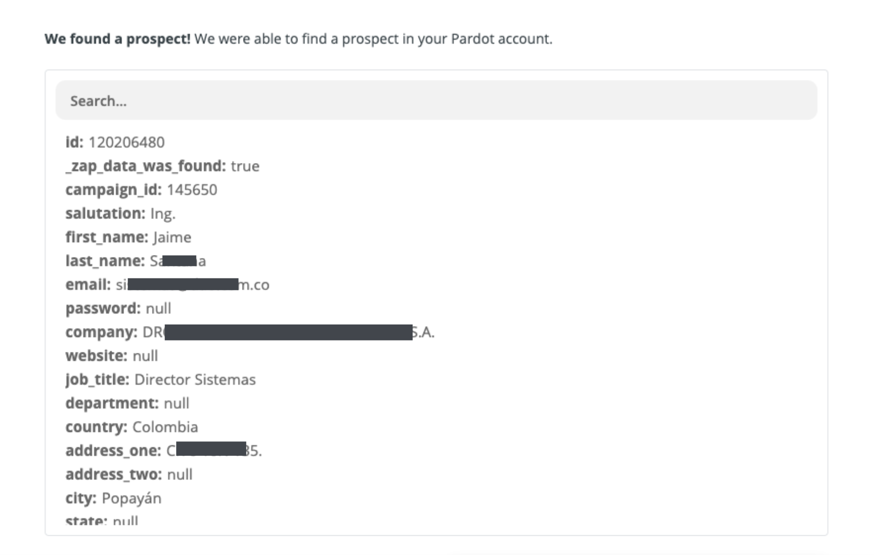 The problem is that when we want to update the prospect that Zapier has just found, we don´t seem to find a proper way to match them: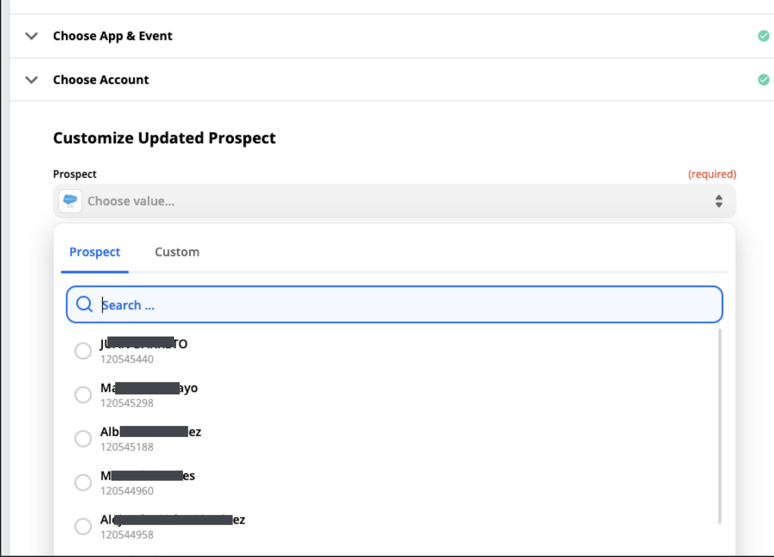 We´ve tried the "Custom" tab but we can´t find a way to choose the prospect we just found on the previous step of the Zap. Any thoughts or ideas on this will be highly appreciated.
This post has been edited to remove private information from images. Please be careful not to include personal or private information in your Community post.