Greetings Zapier comunity, I hope everyone is doing great.
I've been using at my company Zapier for many integrations in the past but we now have an issue trying to make a simple connection between Moodle and MailChimp, because we can't figure out how to authenticate a Moodle user with Zapier.
As far as I know Zapier indicates that the user we need to connect to needs to be have the Manager Role, which is done.
But we keep getting an error message (Screenshot attached), saying "authentication failed: Error code servicenotavailable".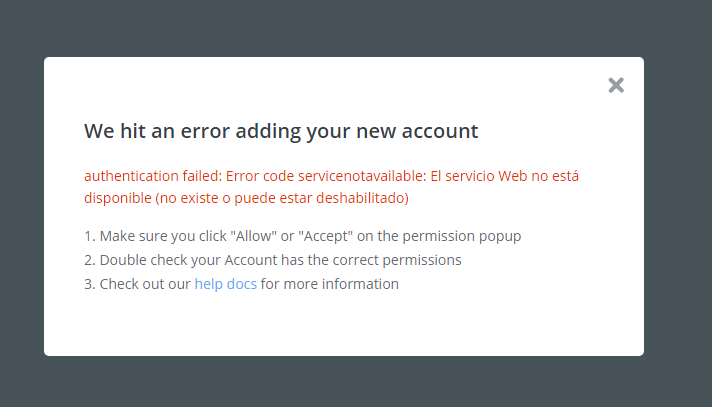 We enabled the web services option in Moodle, we enabled the REST  protocol, created a personalized Web Service for Zapier, we added an authorized user for it to the web service, although we haven't add any capabilities to the service, because we dont know if this is the way to go.
I would like to know if this is the right way to go about the process for connecting Moodle to Zapier.
And I would be greatly grateful for any guidance or help on the topic. 
Have a nice day!
Regards, Javier Sanchez.