Hello,
I have two ZAP running in parallel on same WPform bringing data to different Monady.com boards.
one of them is keeping turning OFF and when i try to switch it ON i get the below.
But when i check the zap itself it is turned ON and there are no problems with it.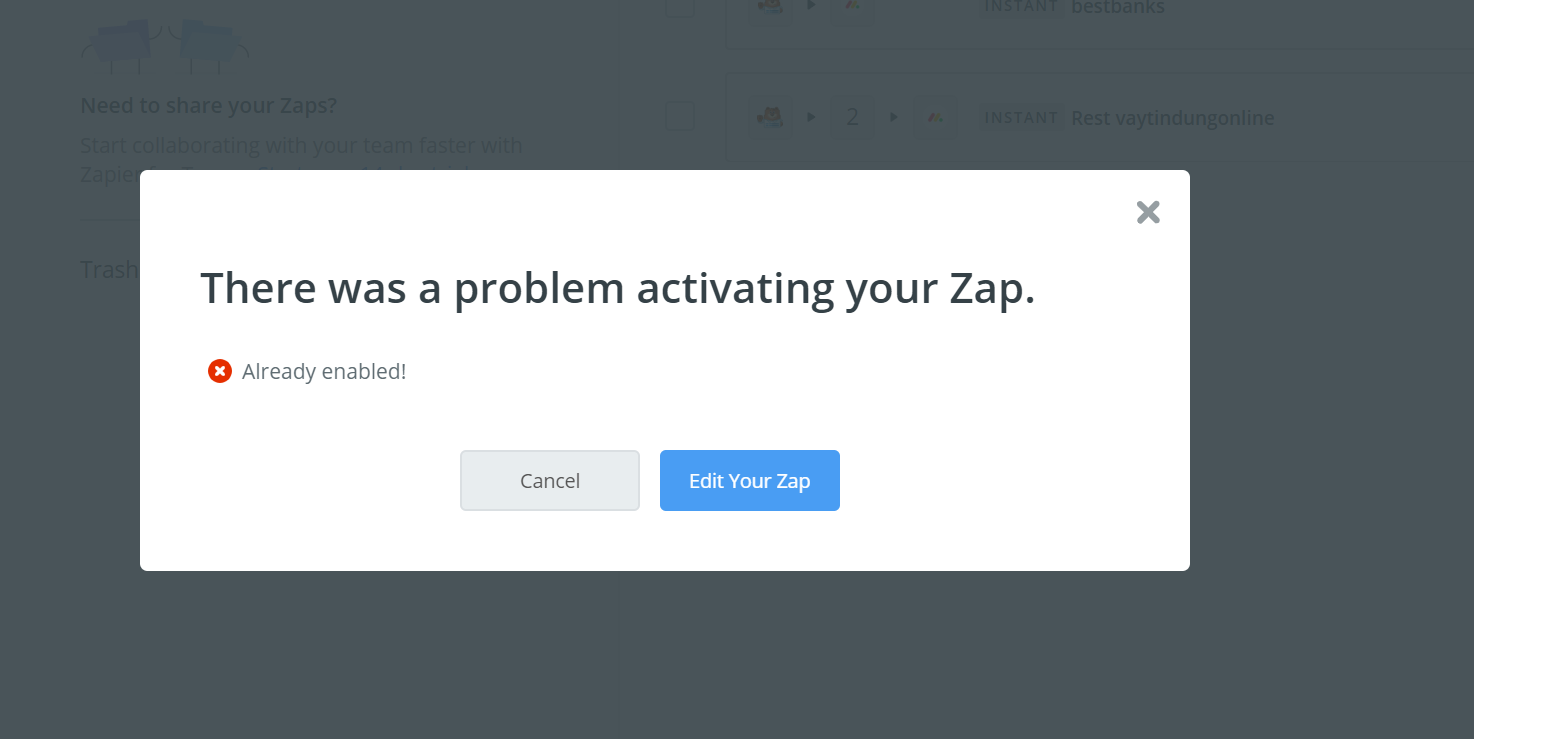 Do you guys know what is wrong ?
Regards,
Fabian