Hi, I'm pulling my hair out trying to figure out why this isn't working.
Goal: new not subscriber creates a zap to convertkit
Here are the steps:
Subscribe a new user: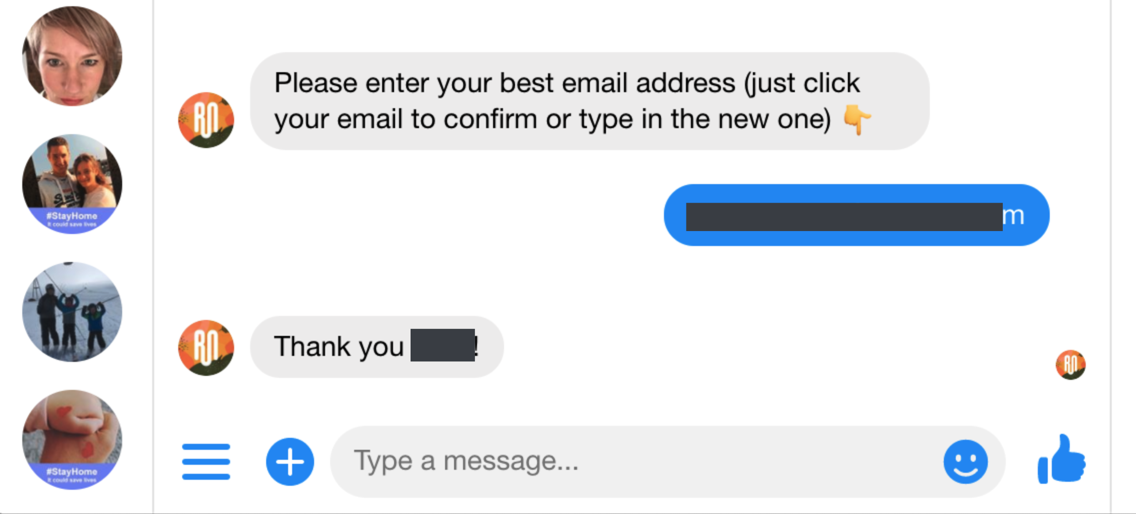 Subscriber appears in Manychat suscriber list: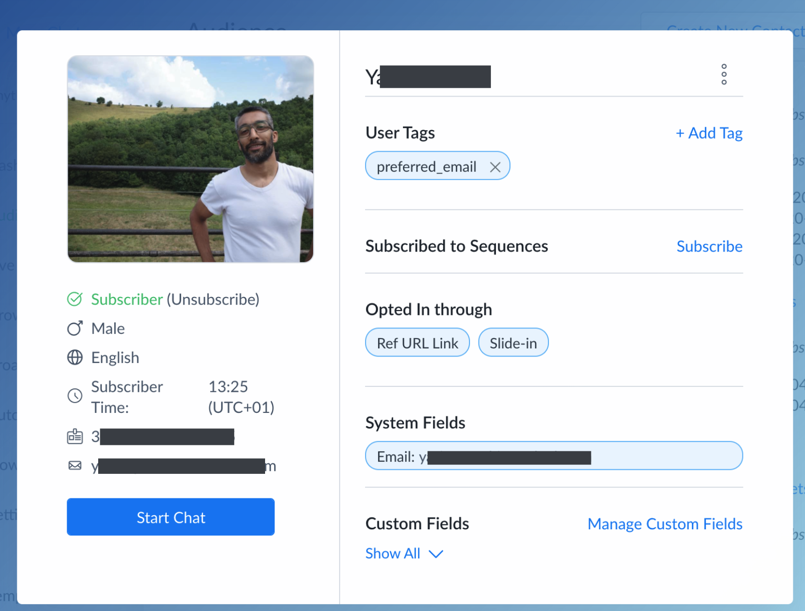 Nothing appears in convertkit and zap did not trigger.
Here is how it has been set up: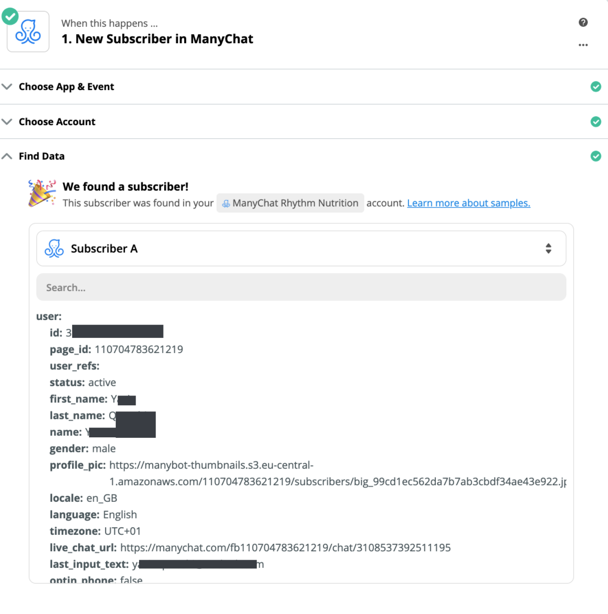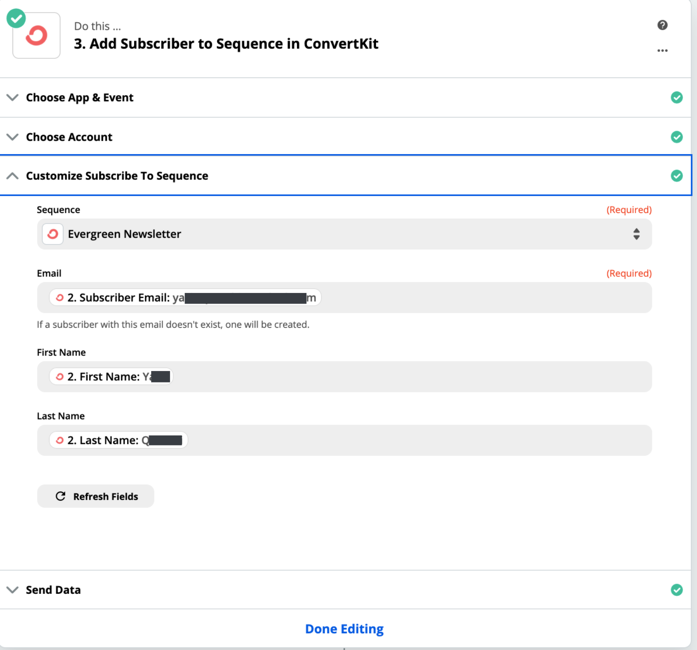 When i click test, it works. It sends the zap to convertkit and it all works. However, when I create a trigger event (in my case new subscriber) in manychat, the zap does not trigger. 
Any ideas. i would be very grateful if someone could help me out with this. 
[EDIT: This post was edited by a moderator to remove personal information from the images. Please be careful not to share private information as this is a public Community.]