Hello legends
I'm have created a Zap to send new Magento customers to Hubspot.
In the first step (connecting to Magento) the test data does not contain any fields related to the customer's company name.
We are in B2B and all customers are linked to a company in M2.
Any assistance as to how I can force Zapier to map the company name field so I can pass this to Hubspot?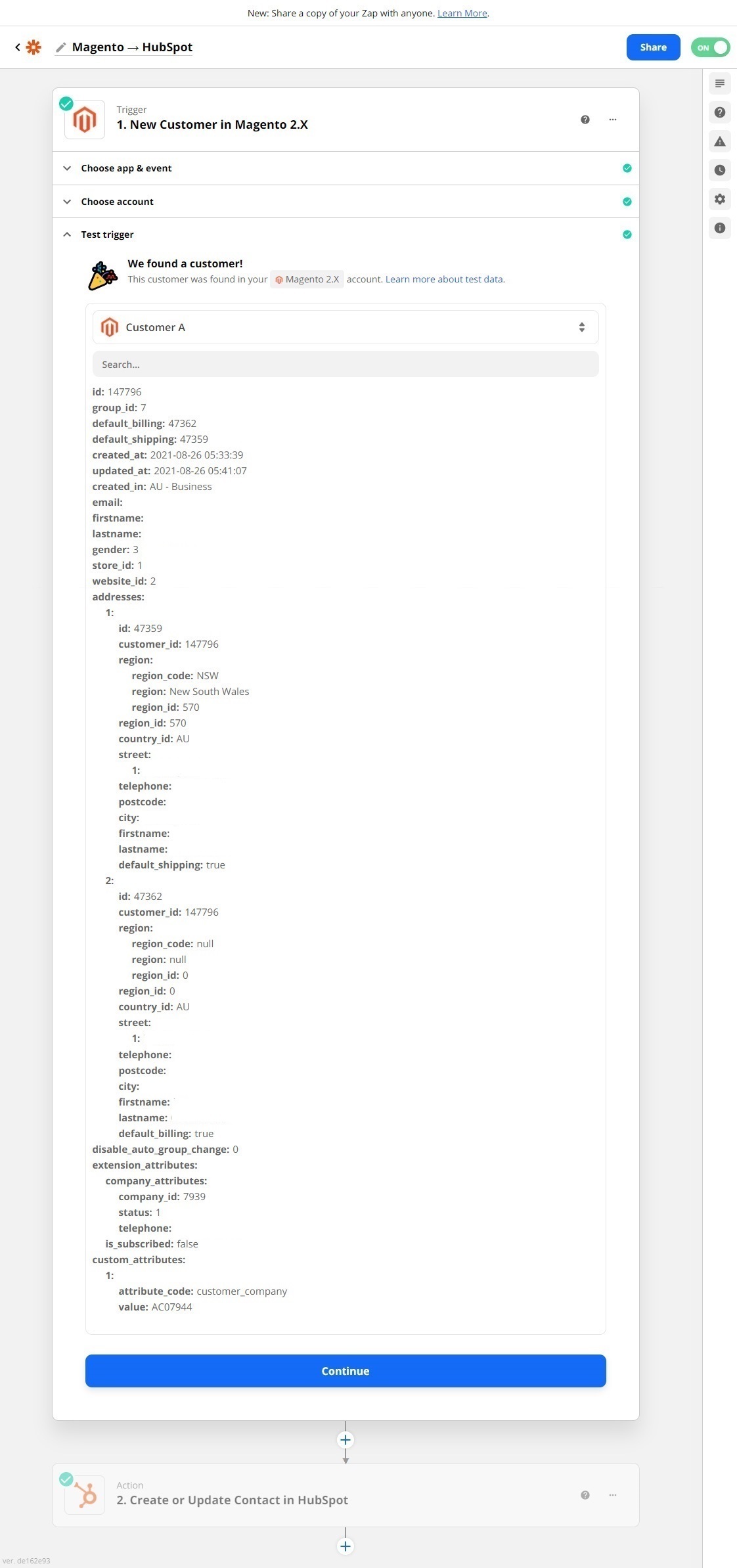 This post has been edited by a moderator to remove personal information. Please remember that this is a public forum and to remove any sensitive information prior to posting.