We use Zoho as a CRM. 
We organize webinars with livestorm. We would like to create a workflow when a contact register to our webinar : if the contact exist, modify its status in the campaing, if the contact is new create a new contact in the CRM. 
We have difficulties to link the 2 apps.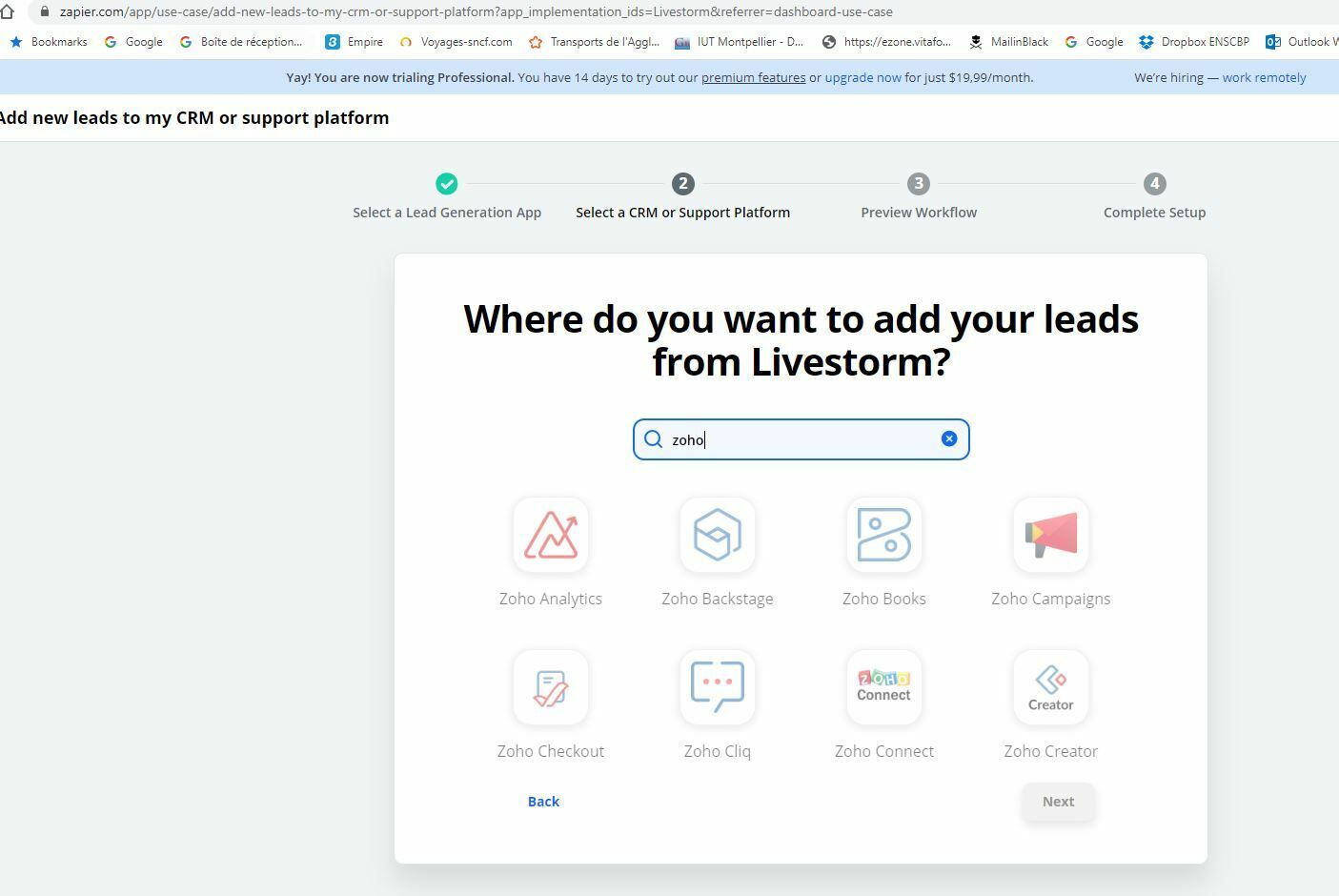 Please advise.