I'm going through the standard motion of connecting Zapier with Easy Download Digital. The extension has been added and I can access it within Downloads -> Tools -> Zapier
(I have used the 2 setup documents provided by EDD, it doesn't have a fix for this problem).
The goal is to connect EDD with ActiveCampaign for better management of customer data.
Now, in Zapier, I have done the standard process in selecting Easy Download Digital as the first App, then it prompts me to add my API key and token and URL. After, I must hit the Test&Continue button. It. never. works. I've messed around with so many settings in wordpress to see if I can resolve.
The error displayed is: Got 417 calling POST http://youmotivateyourself.com/edd-api/zapier-subscribe/, expected 2xx.
The URL I used when prompted is http://youmotivateyourself.com
There is not much in terms of support for this issue. I'm not sure why Zapier is having problems posting to EDD.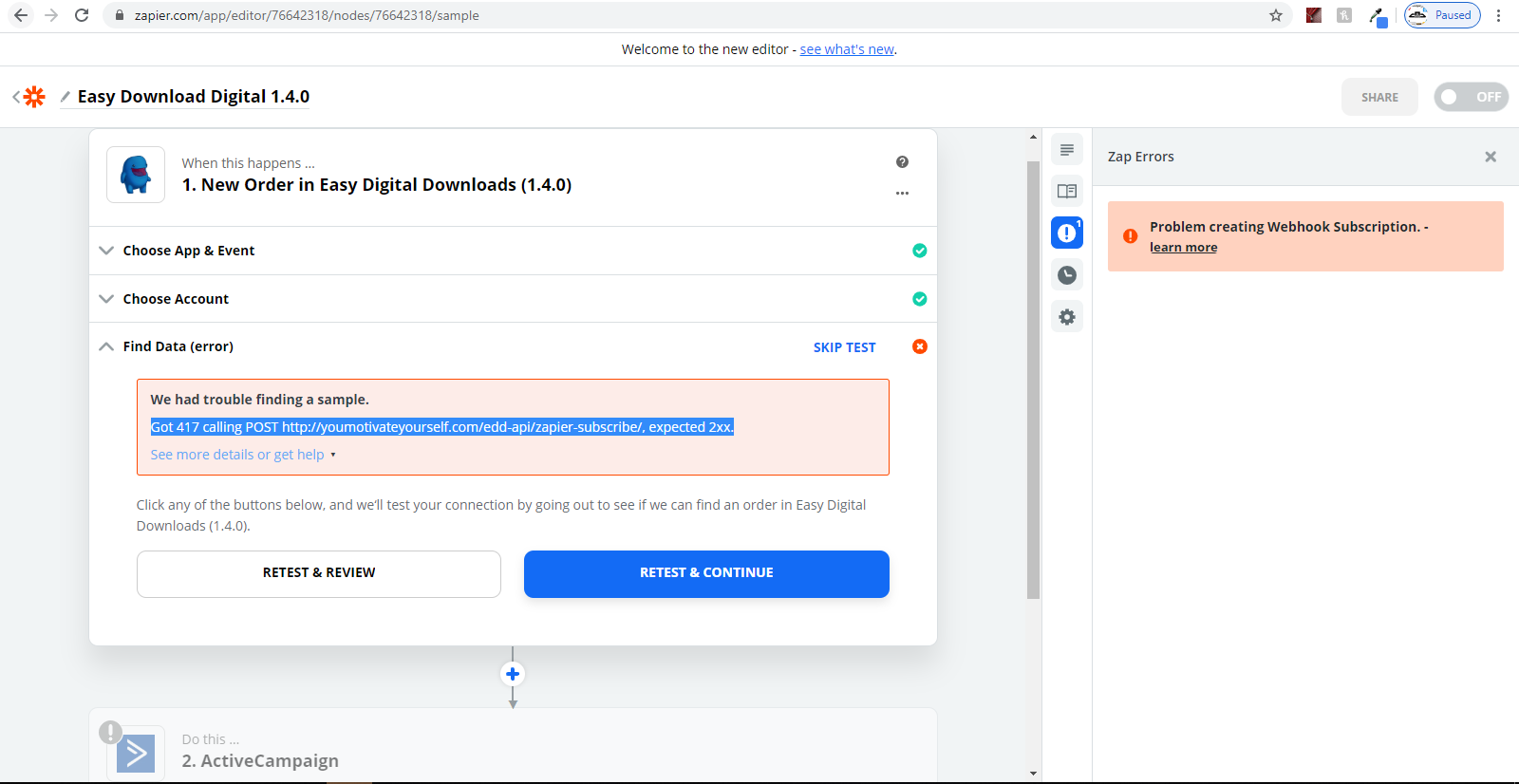 Any help or input would be way more than appreciated.