I am new on Zapier and i can't connect with Azure Devops, the user generated for Zapier doesn't have permissions.
In Azure Devops, I don't see any option to add this type of user or change the permissions of the resources.
In Zapier, i don't see any option to configure a Azure's token.
The error it shows me is the following: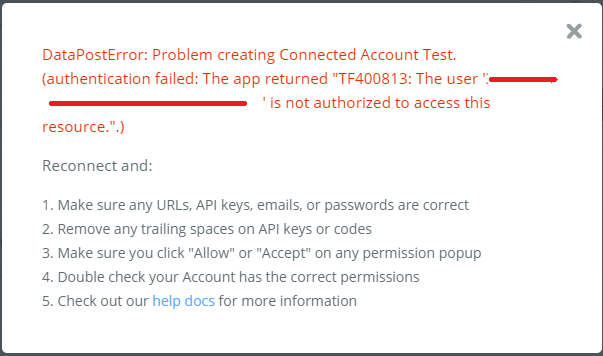 I couldn't find any information about it, what I can do?
Thank you very much in advance