Hi everyone!
I have a quick question about how to set up the conditions that deal with tags that a contact has in the CRM.
My question is:
Of course, one contact can have multiple tags.
Should I use "Contains" and "Does not contain"?
In this case, I'm considering only one specific tag.
If I choose "Exactly matches", does it take into account the entire "string" of the tags that a contact has? (I want to consider only one).
Is it ok to use the "tags tag" instead of the "tags ID"?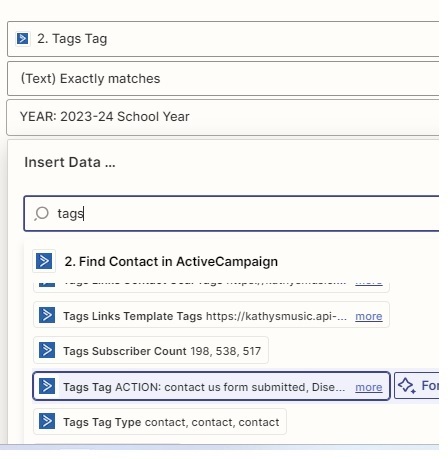 Thanks a lot for your help!